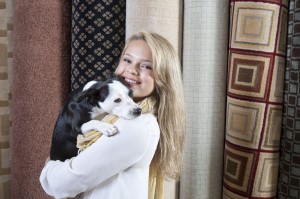 Lauren Coles is the next generation of the Coles family legacy. Coles Fine Flooring has been family owned and operated since 1947. Lauren is the daughter of current owner Steve Coles and is currently attending college and working at the reception desk at Coles' San Diego location. She also is featured in commercials with her uncle and co-owner George Coles. Lauren is currently studying to get her business degree so she can one day run the company and continue the family tradition.
Lauren was born in La Jolla, CA. Aside from her studies and work, Lauren enjoys playing lacrosse and snowboarding. She also loves spending time with her dog Sophie.
Read more about Lauren Coles here.