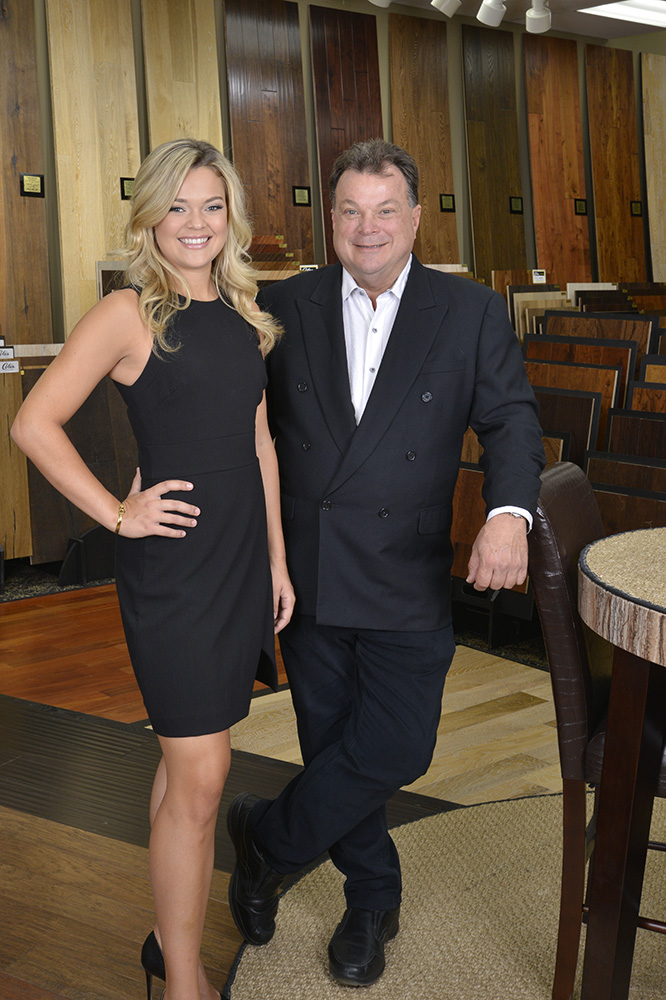 Lauren Coles has literally grown up in the family business. At 15, she started working on the sample floor then moved on to the front desk and in the product sampling and business support departments through high school and college. After graduating with an Economics degree from University of San Diego, Lauren immersed herself in learning the sales process. And today, Lauren is the Sales Manager for Coles Fine Flooring.
Her passion is for creating spaces her clients love. First, Lauren focuses on getting a feel for their personality to make sure their own tastes shine through. During the design process, Lauren's goal is to be mindful of what look her clients are trying to achieve.
Her father, Steve Coles, is both her boss and one of her best friends. While similar in personality, Lauren feels she balances Steve's experience with a youthful perspective. The most valuable lessons she's learned from him? Be confident and trust your instincts.
Looking ahead, Lauren wants Coles to continue to evolve with the ever-changing market and to expand on its strength in flooring by taking products and installation services to the next level. Expanding the Kitchen and Bath Design Center is also one of her top goals.
Lauren has continued the family's tradition of community service with her primary passion being the San Diego Humane Society. Not only does Lauren volunteer as a committee member of the annual Fur Ball Gala, she has adopted Sophie, the dog she describes as the love of her life. When they first met seven years ago, Sophie was nervous and shy, having most likely been abused and abandoned. Today, she's outgoing and vibrant and loves her walks with Lauren on the beach.
Another passion of Lauren's is health and wellness. A former captain of the USD Lacrosse team, Lauren now practices yoga everyday or runs at the beach. She is a devotee of living with mindfulness and gratitude. Her personal philosophy? Be humble, be present, and appreciate the people around you to live a happy, healthier lifestyle.