Treating the floor as the fifth wall, carpet is a great way to bring some color or pattern into a space. With this outlook, the floor is no longer an afterthought. The entire room can be styled working from the ground up.
Expressing our creativity in bold, imaginative and innovative ways has been a trend this year, so it's no wonder carpet is making a comeback in a big way. From pairing contrasting colors to rich jewel tones, geometrics and wild animal prints, our 2022 carpet trends are all about self-expression. At the other end of the spectrum, the earthy, organic natural trend is set to endure throughout next year, setting a calming landscape to our lives.
All Natural
The persistent back-to-nature trend is still going strong in 2022. Natural materials like wool, sisal and jute, and warm, earthy tones that nurture a mindfulness and sense of peace are in high demand after the tumult of the last year.
Keep everything neutral with natural accents like pampas grass for a luxury modern bohemian feel. Bring more of the outdoors in with warm earthy colors like the very on-trend rust and terracotta we're seeing so much of.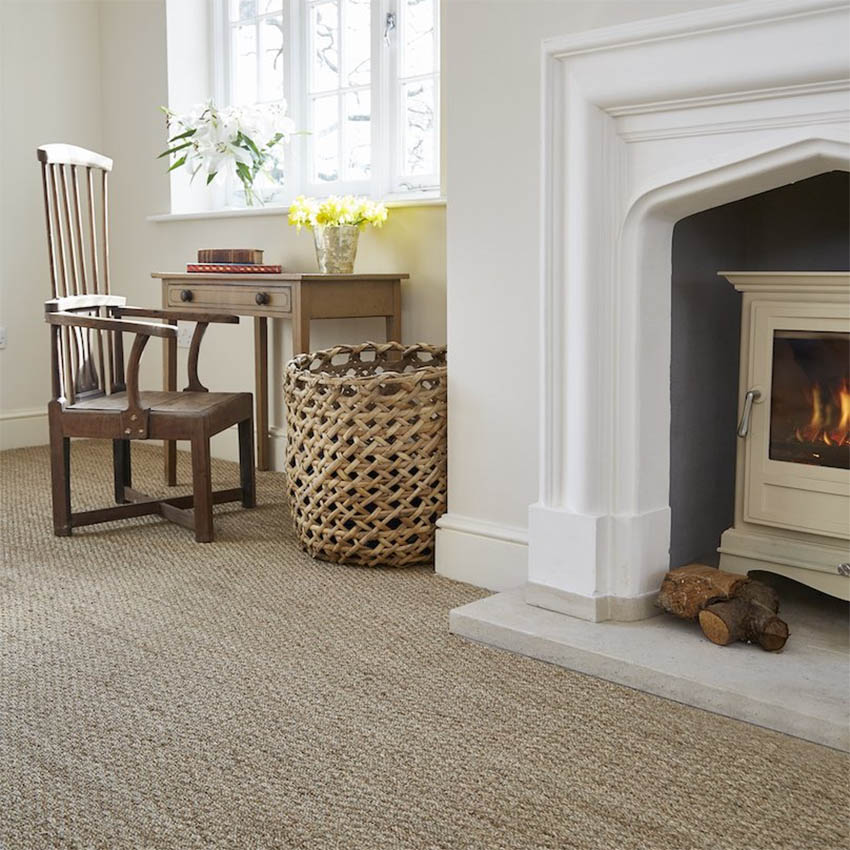 Go Green
An addition to the natural trend, sustainability and eco-focused fabrics are increasingly popular in interior design. With that, comes the rise in popularity for natural fiber carpet.
Find sustainably sourced natural fiber flooring from monsoon-grown grasses like coir, seagrass, sisal and jute. For style and substance, sisal makes a beautiful wall-to-wall carpet. Deep pile wool carpets, meanwhile, are perfect for bedrooms since they're super soft underfoot and check the "sustainable" box.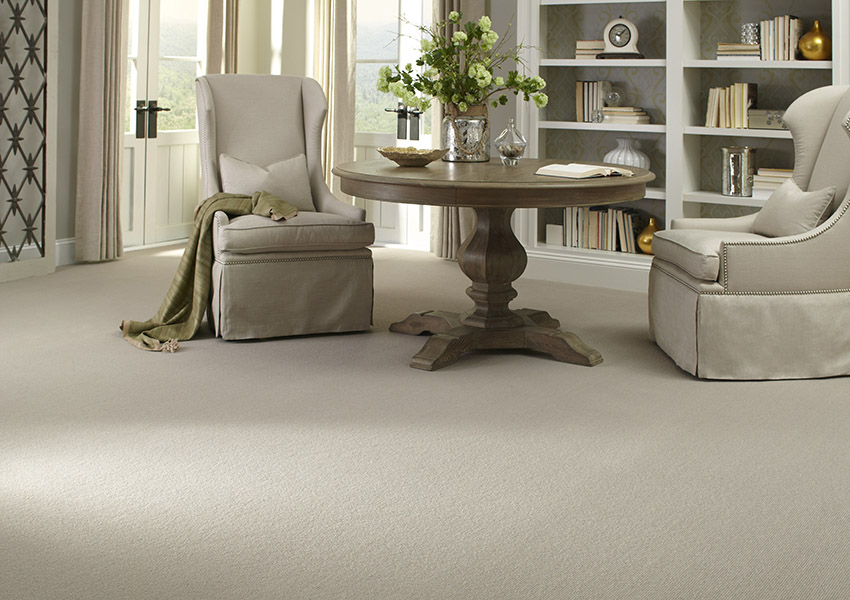 Soft Indulgence
With comfort and wellbeing at the top of many homeowners' lists, plush carpet is particularly on-trend in 2021. Indulging in a velvety plush or a lavish chunky loop helps to establish a soft and luxurious space. Perfect for low traffic spaces like bedrooms or home offices, these bring a new height of luxury into your home.
Combine trends with wool carpet! With the theme of sustainability climbing ever higher in 2022, the environmentally friendly trend is one that's here to stay. Wool carpet cares for both you and the planet, as well as offering luxury softness underfoot. As a natural, biodegradable and renewable fiber, wool is a sustainable design investment, and a great design choice.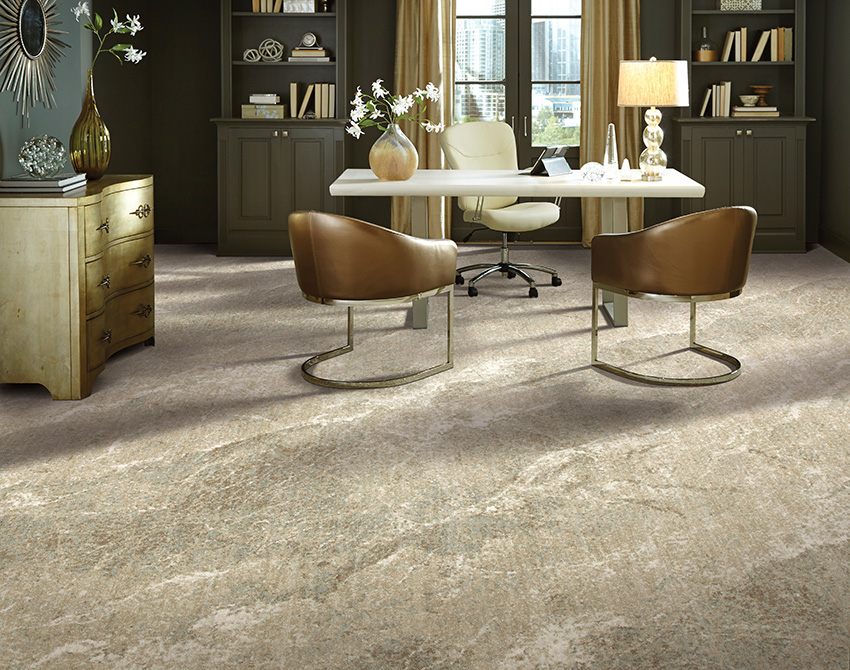 Play with Patterns
Industry leaders agree that we'll be getting more adventurous in 2021, pairing patterned carpet with printed sofas for a show-stopping interior. Homeowners are prepared to make a statement. Patterned carpets allow us to express our personalities through our homes. With the increasing in popularity, the number of options have increased as well—from florals, stripes and geometrics right through to animal print.
It seems the wild side of the fashion world has finally crossed over into interiors. Don't let animal print intimidate you though—it can be done tastefully in more neutral shades. Leopard and snake skin patterns for carpet are wild but make surprisingly great statement floors and can be classified as a neutral since the color palette is mostly made up of naturals, browns, grey and blues.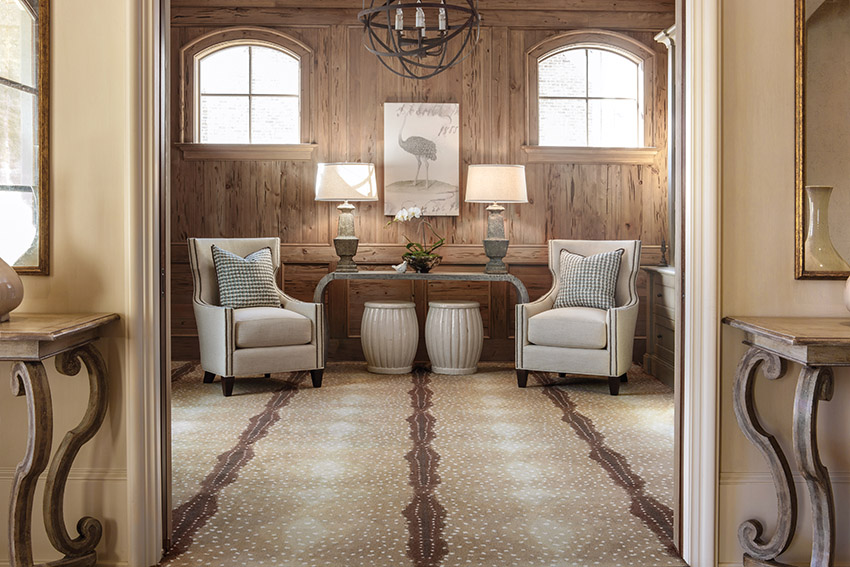 Geometrics
Geometrics have been popular across other textiles this year (cushions, duvets, rugs) and carpet is excited to join the party. Designers predict that herringbone in particular will only grow in popularity, in different sizes, textures and colors.
We're seeing bolder styles with our geometrics, experimenting with bright colors and a popular haberdashery trend with button and ribbon patterns for area rugs and patchworks for runners.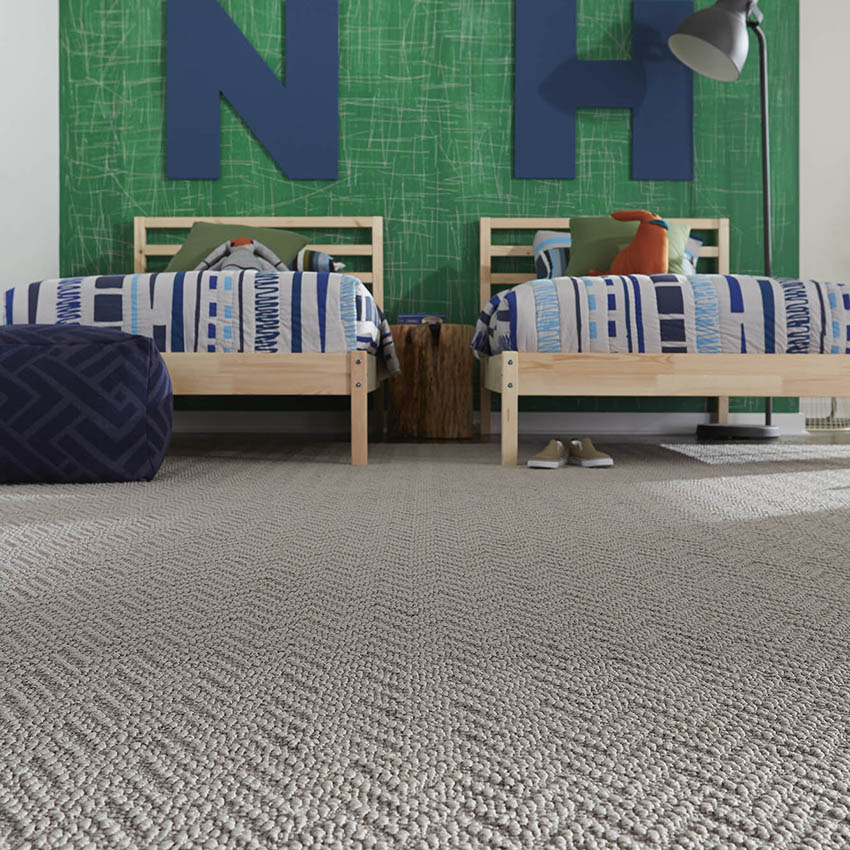 Jewel Tones
In 2022, jewel tones are another trend that are skyrocketing. Carpeting adds warmth to a space. In turbulent times like these, people tend to gravitate towards textures and colors that offer comfort. There is something incredibly reassuring about the feel of a plush soft carpet.
Bold colored carpets are a trend we thought we'd left behind, but style is cyclical and the interior design industry has found itself in the midst of a 1970s-inspired boom. Joe Colombo, Nanda Vigo and Willy Rizzo were all designers from the 1960s and 70s that had penchant for carpet and their aesthetic feels very relevant now.