When it comes to cabinets, there are endless possibilities of carved arches and molding, glass insets and color options. The possibilities are endless… and maybe a little daunting.
To make the selection a little easier, we've narrowed down your style options. As far as we're concerned, these are the only cabinet styles you need to know: glass-front, Shaker-style, beadboard, flat-front. Once you narrow down a style you like, the rest should be a piece of cake!
Shaker-Style Cabinets
While many traditional styles have fallen off the radar, Shaker-style cabinets have only gained in popularity. Thanks to their minimalist but still distinctive look, the Shaker-style cabinet door is among the most common door styles found in kitchens today.
These doors are made up of five pieces—a four-piece frame, with a single flat panel in the middle. Shaker cabinetry stemmed from the distinctive Shaker furniture style, which emphasizes utility using simple, clean lines. Shaker-style doors grew in popularity thanks to their ability to compliment just about any décor. With variations in wood species, stains, paint colors and hardware you can find these doors in any space, from contemporary to traditional.
This classic style can also work with a variety of budgets. Wood species will affect pricing considerably, and some manufacturers can even replace the center door panel with a more cost-effective material, bringing your cost down even more. Choosing a natural finish over a painted one could also save you big.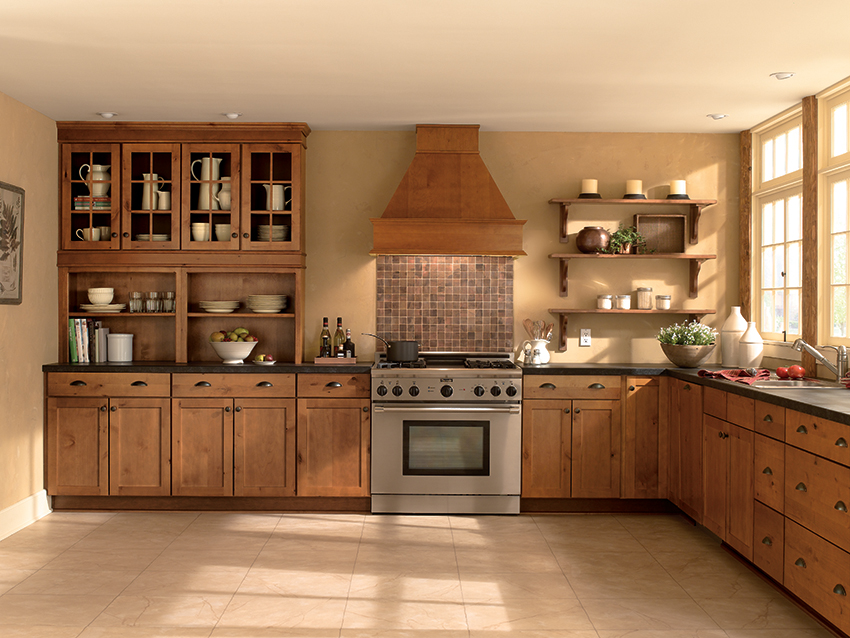 Beadboard Cabinets
Beadboard (sometimes also called tongue-and-groove) describes a type of construction in which vertical slats are fitted into each other. Its detail and texture are perfect for someone seeking a bit more of a decorative look.
Before plaster, drywall and paint became common, beadboard was used as a decorative wall treatment. The center panel of the cabinet doors in this style are made to emulate those classic decorative wall treatments.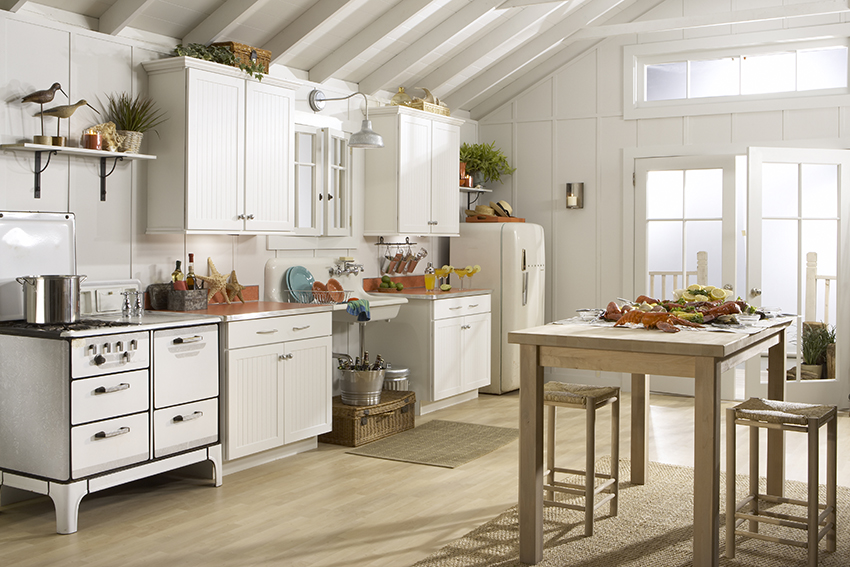 Slab Cabinets
Slab doors, are simple but stylish, void of any expensive details. Made of a single piece of material with no other panels or framing, they are usually painted or covered with wood veneer. It's a minimalist look perfect for any modern or contemporary kitchen. Slab doors tend to be made of decorative laminate or wood.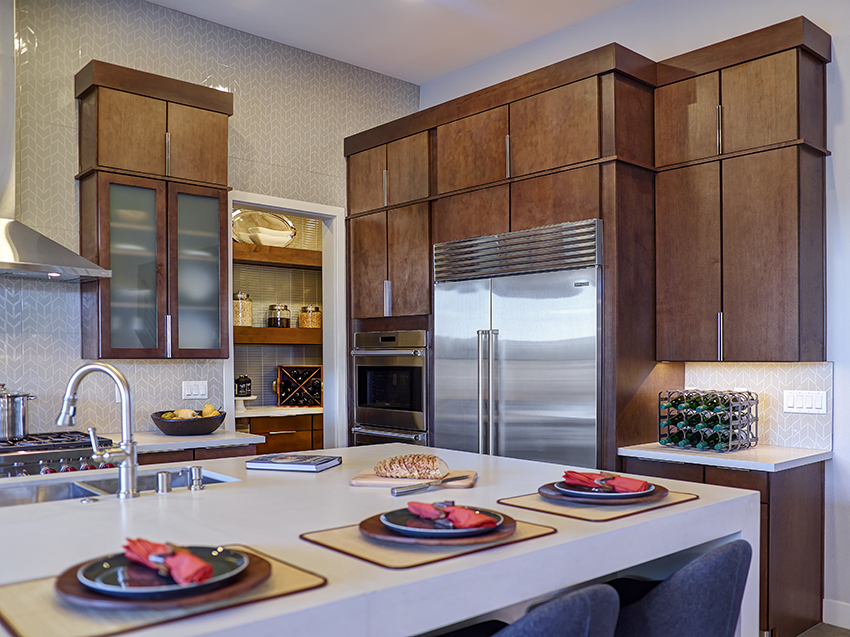 Inset
Inset doors refer to their method of installation. They are hung inside of the cabinet frame as opposed to resting on the outside of the frame like most other styles. They are designed and constructed with extremely precise measurements so that they nest perfectly inside the frame and open and close properly, even as the wood expands and contracts.
Inset doors style usually require exposed hinges rather than the concealed ones that are often included in the cost of the cabinet box. Make sure that your budget takes this into account—this is an expense that can quickly add up. Although this style tends to be one of the most expensive on the market, it's a classic look that'll last for generations.