When it comes to Hardwood, dark tones have been the hot commodity for quite a while, but this year, natural and beige hardwood is making a comeback. Just like medium brown tones, natural beige goes well with just about any look. It is widely popular in Modern Scandinavian design, it can also look great in anything from Dark and Exotic to Simple and Elegant, from Bold and Adventurous to Clean and Cozy.
In some ways, current hardwood flooring trends are pretty fickle. On the one hand people are striving for the lightest, airiest-toned spaces they can manage, and on the other a darker moody spaces are trending big time as well. So let's talk about it.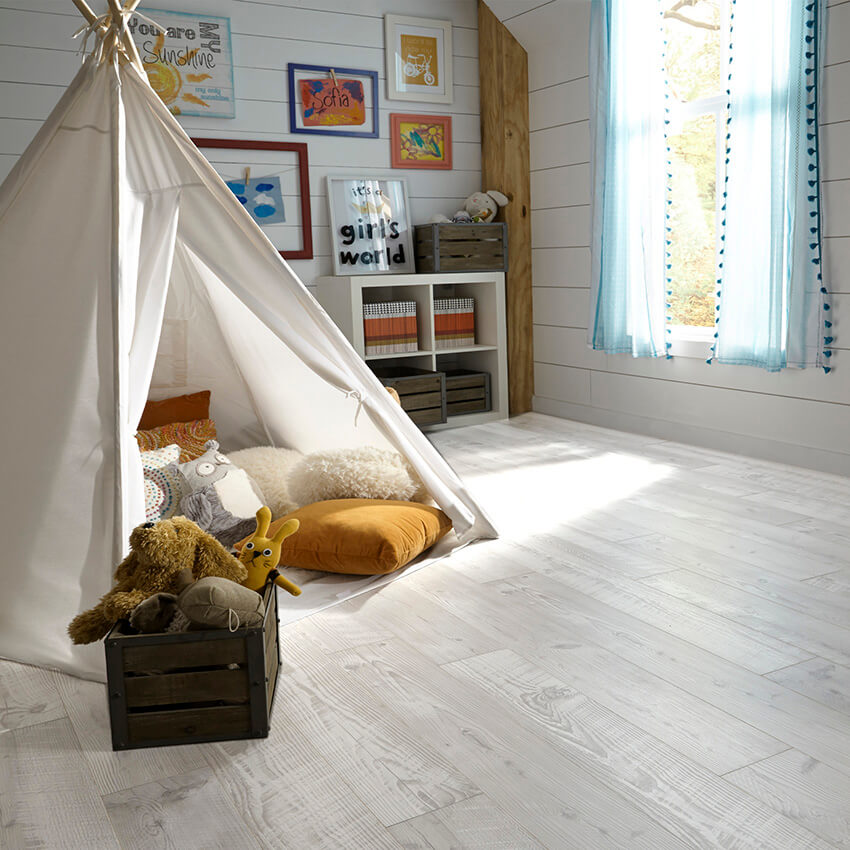 Lighter shades of wood flooring have the natural advantage of hiding dirt, scratches, and dents better than darker ones. Overall, if you have kids or pets, a lighter floor will be much more forgiving than a dark one. Since they won't need to be sanded and recoated as frequently as darker floors, light wood will last longer. Deep scratches in dark wood reveal the lighter wood color beneath the stain, which emphasizes even the smallest damage.
Of course, light hardwood floors are not without their disadvantages. In the kitchen, light wood floors can easily overwhelm the space if paired with light wood cabinets. If you have your heart set on light hardwood flooring, consider painting or staining your cabinets to create visual contrast. Floors with imperfections such as gaps, water stains, and knots look worse with light finishes and may actually stand out more. Very light floors in rooms with an abundance of natural light from large windows or skylights can actually create a glaring, overexposed brightness. While it may sound like a nice problem to have, if you're going for that light, airy vibe, feeling the need to wear sunglasses indoors maybe just change your mind.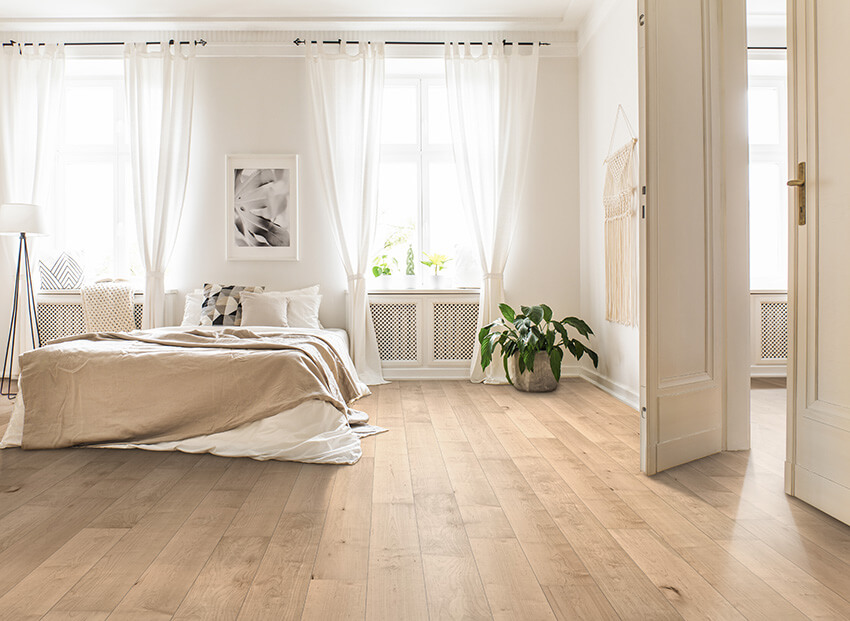 Not all light-colored rooms are the same. Neutral rooms create a terrific canvas for your design style. People often assume light color schemes can only result in a sterile, impersonal space, but if it's done right, that's just not the case. Decorating with neutral tones allows the furnishings and accents to take center stage giving you the flexibility to complement the floors and express your personal style.
Regardless of what side you fall on, there are a couple of key tips that can help ensure you are happy with your decision. Using satin finishes (on any shade of hardwood flooring) will give a classy, modern look that is more visually forgiving than other finishes. There are a ton of popular options for lighter floors right now, including gray-toned hardwoods and whitewashed wood floors. When it comes to staining, testing is the key to getting what you really want.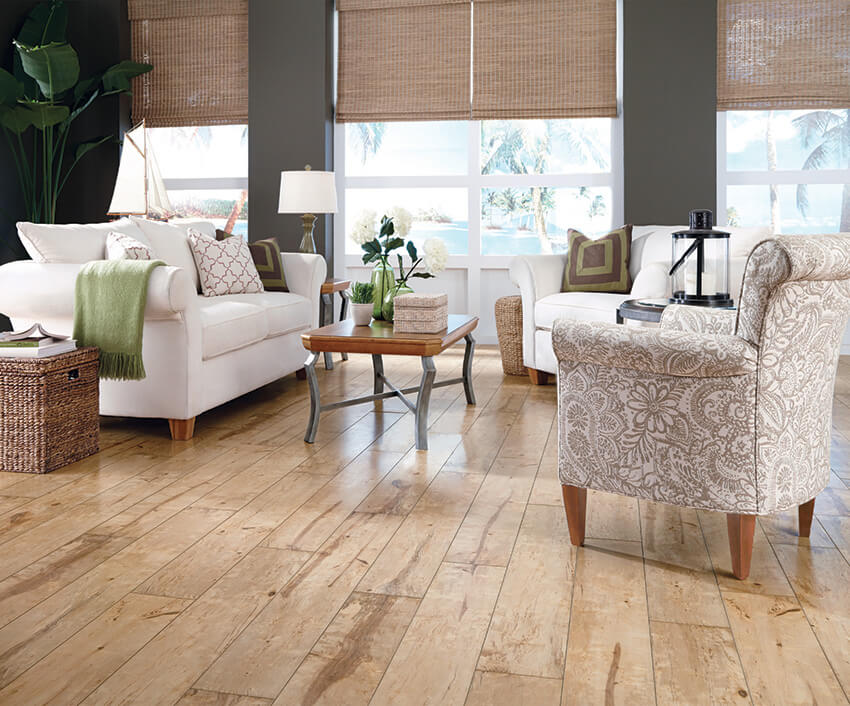 Dark wood floors are sexy, modern, and stylish, but are best suited for childless, pet-less homes and people who don't mind leaving their shoes at the door or cleaning constantly. Light wood floors are great at opening up smaller rooms and letting the light in–for better or worse.
If you want to talk to some seasoned pros about creating the light or dark hardwood flooring of your dreams, visit your nearest Coles showroom and let us help you fide the perfect hardwood shade for your home and lifestyle.