We all know that the bathroom is the one place in your home where you can be totally alone. Despite the comfort it offers, we often pay little attention to what goes into this room. If you are looking to revamp your bathroom, here are five ways to do it—from simple and fast to ideas if you're ready to remodel. Here's to making the most peaceful room in your home much more visually appealing!
Flowers
Flowers are a simple fix to give your bathroom a spa-like experience. With their ever-beautiful colors, they instantly brighten any room they are placed in. You can even purchase artificial flowers if you don't have a green thumb! Try adding orchids, hydrangeas, or jasmine plants to your bathroom.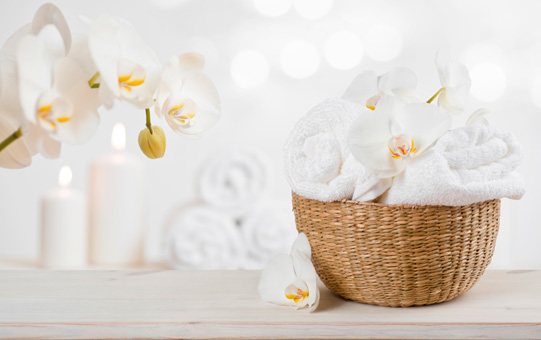 Wood Elements
We love the idea of wood floors in a bathroom, but they aren't the best choice for rooms with water and high humidity. But there are many great alternatives to give you the look of wood but designed for use in rooms with high moisture. One of the most popular right now is Luxury Vinyl Plank flooring. You won't even know it's not hardwood!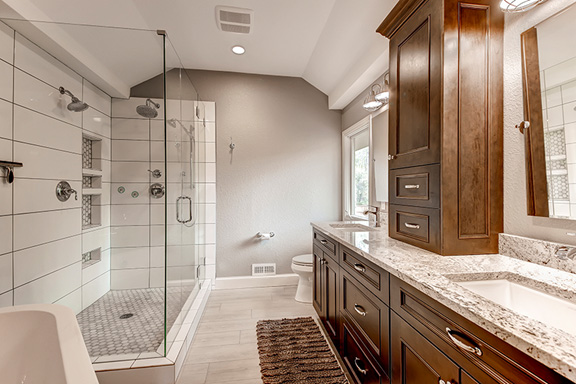 Hanging Light Fixtures
If you have ever spent your mornings trying to find the perfect glimmer of light to finish your makeup, you know that lighting is everything in a bathroom. An easy fix to increasing the light in your bathroom, while also adding to the aesthetic, is to install a hanging light fixture.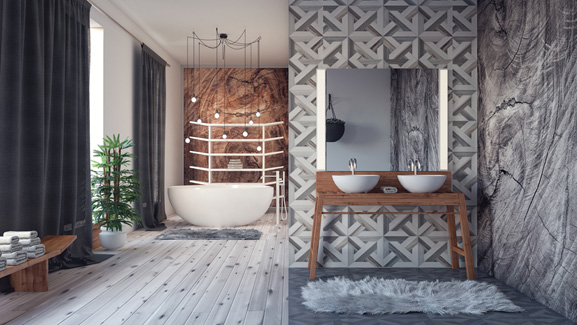 Area Rugs
Have you ever stepped out of your warm shower only to have the feeling ruined by your cold, hard tile? Try adding an area rug to your bathroom so your feet have somewhere warm to land. Not to mention, an intricate area rug will do wonders for your mood.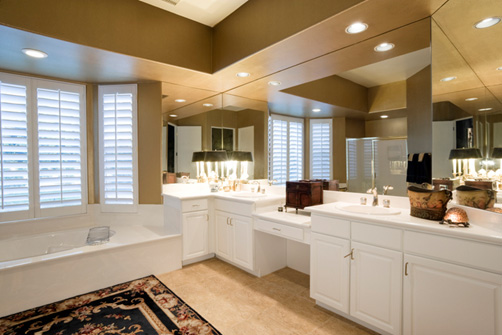 Shaped Mirrors
If we had to guess what shape of mirror you have in your bathroom, we would presume it is either a rectangular or square. Are we right? While there are so many fun and intricate mirrors out in the world, most people stick to the basics. Think outside the box and look for a circle or vintage mirror instead.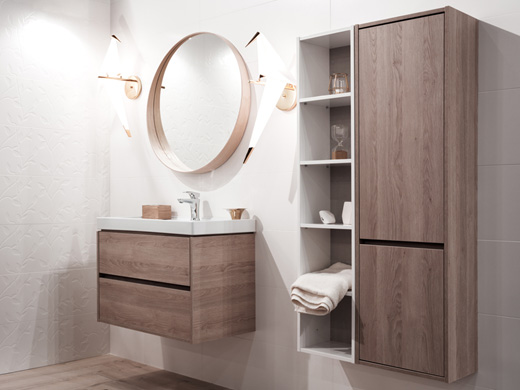 Considering a more comprehensive bathroom overhaul? Start by reviewing Coles Bathroom Remodeling Tips.