Remodeling your home is a very exciting process, but it also comes with the pressure of making decisions that you can stand by for the long haul. The perfect design will give you a space that fits your lifestyle, and will help you stay within your budget and maximize the return on your investment.
Whether big or small, bathrooms are a big deal. They should always be well planned and should be able to function with multiple users in mind. There was a time when there was one bathroom for every three bedrooms in the house, but that time has passed. Modern bathrooms are beautiful, efficient and functional. If you avoid a couple of common mistakes, you can be happier with your bathroom for years to come.
Going Windowless
it's no fun spending time in a dark, damp room with bad circulation. If at all possible, design your bathroom with space for a window. If you don't have access to an exterior wall, consider a skylight that can help circulate the fresh air and natural light required to keep your space comfortable.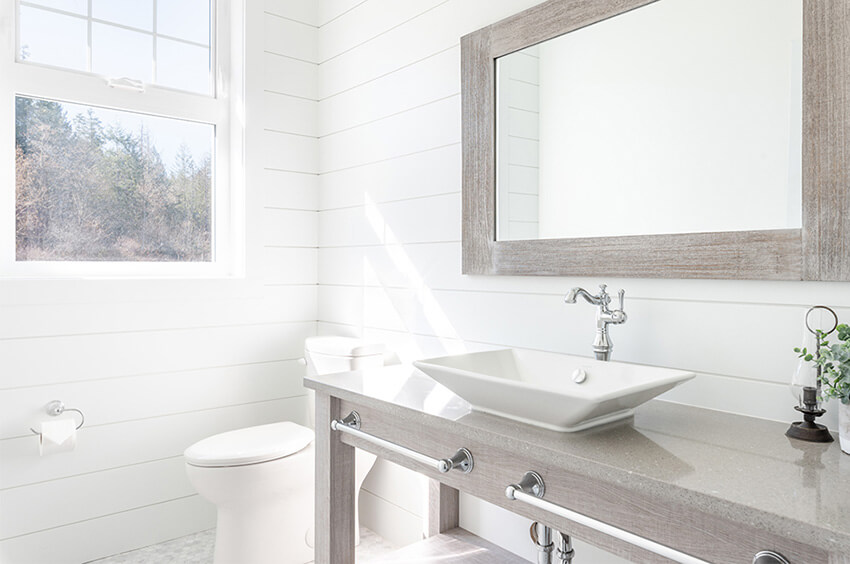 Ignoring Sight Lines
Whenever possible, avoid putting the bathroom directly off your common areas—like the kitchen, living room or dining room. This doesn't mean you have to redesign your floorplan, but find a way to create a formal separation to break up the line of sight. Nobody needs a clear view of the toilet from the dinner table.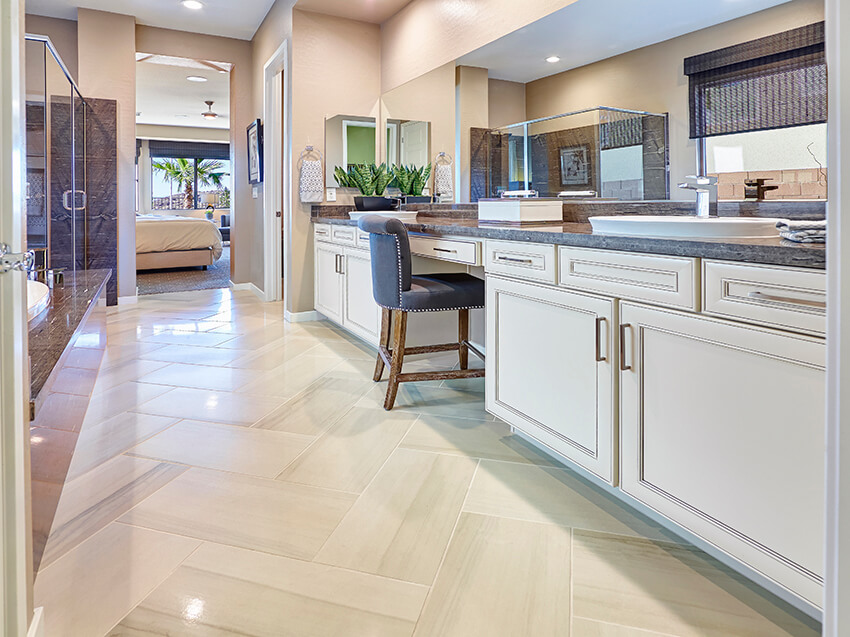 Focal Point Toilets
Just like avoiding sight lines from adjacent rooms, making the toilet the first thing you see as you enter the room is also a no-no. In a perfect world, the toilet and shower work best in their own room with the sink in a separate space. This allows one person the privacy to shower or use the toilet while another gets ready at the sink. If designed well, adding a wall between the two spaces only robs a couple of inches from the overall size of the bathroom, but doubles the room's functionality.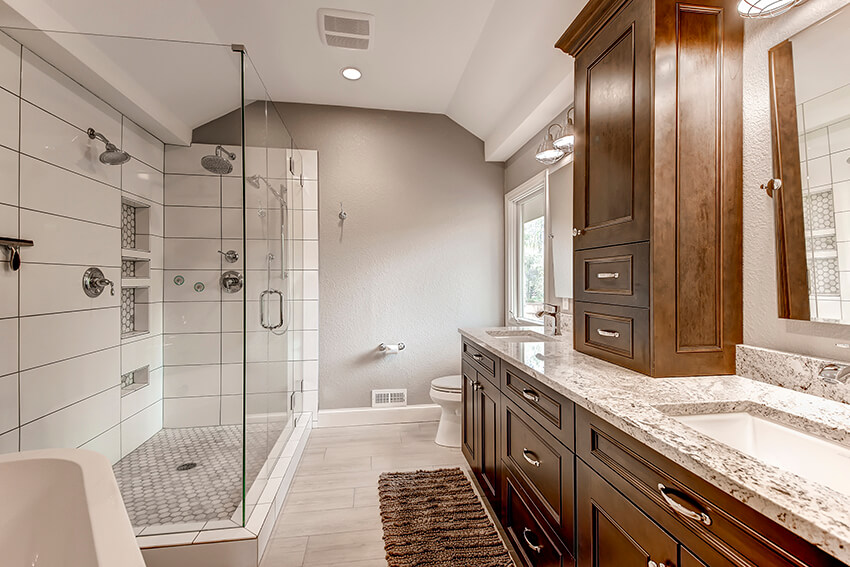 Curbed Showers
A curbless shower gives the illusion of a bigger and cleaner space, but they're also very practical for aging-in-place, since it obeys to universal design principles. This is pretty easy to achieve in a new bathroom or a remodel plan ahead—mention it to your designer early on!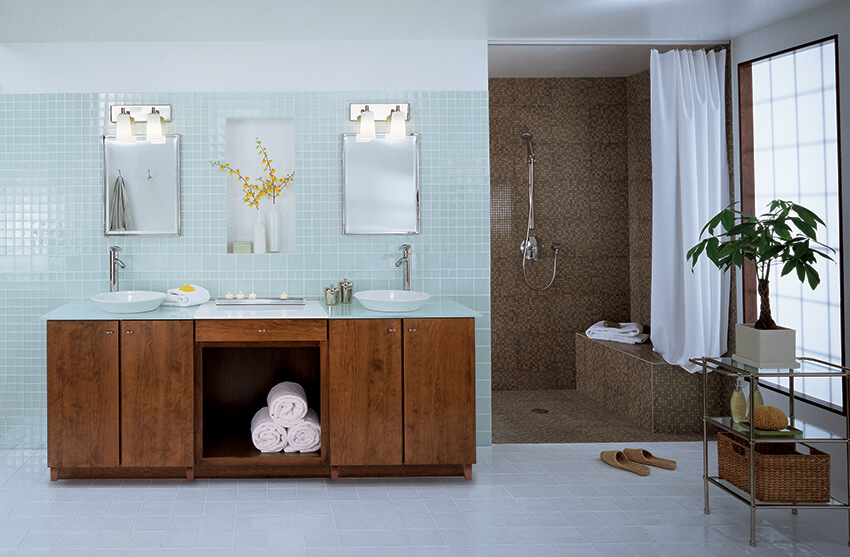 Dwelling on Size
Whether you're designing a spacious master or squeezing in an extra bathroom for your growing family, the most important thing is a great design that functions efficiently for your needs and lifestyle. In reality, great design is less about they beauty (although it's definitely a plus!) and more about the functionality. Designing a space that maximizes the space you do have translates to a home that functions better, costs less to build, is more efficient to maintain and gets you more for less.