With summer just around the corner, we are able to spend more and more time outside. From barbecues and swimming to relaxing on the front porch, we all need a peaceful place to enjoy the great weather San Diego has gifted us with. Turning a backyard or patio area into an outdoor retreat isn't as hard as it sounds; here are a few tips to get you started!
Work from the ground up!
Consider your outdoor retreat an extension of your home's living space. Think about the floor. Whether you use pavers and brick to create a more livable floorscape or you go all out and install a tile or stone surface, make sure your outdoor floor is just as beautiful and comfortable as your indoor ones!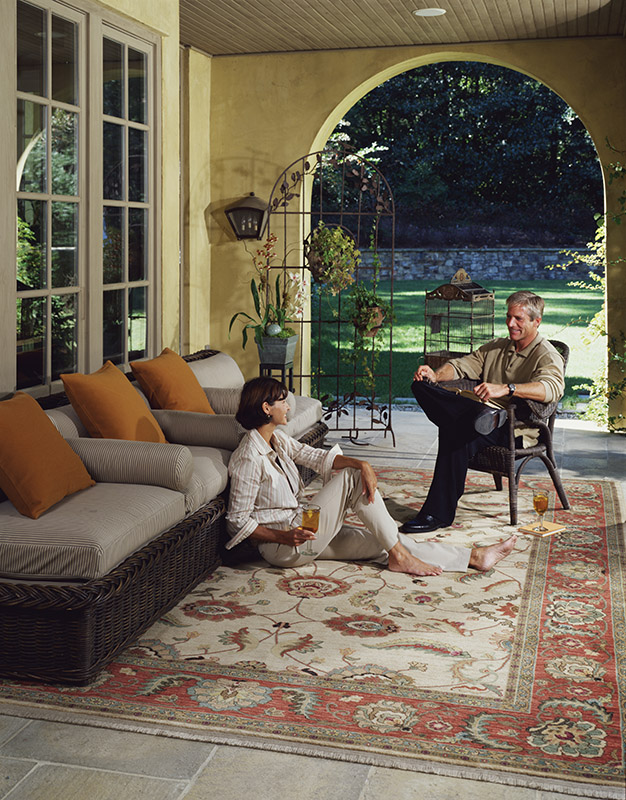 Consider your walls!
Consider the lines of your fencing, do they run horizontally or vertically? Each way brings a very different feeling to a space. Vertical fencing pulls the eye upward, making the space feel taller, while horizontal lines keep the eye moving around the space creating a sense of enclosure. Fencing and walls are also a great place to experiment with color. Try a funky blue to compliment the greens of the garden and create a relaxing atmosphere.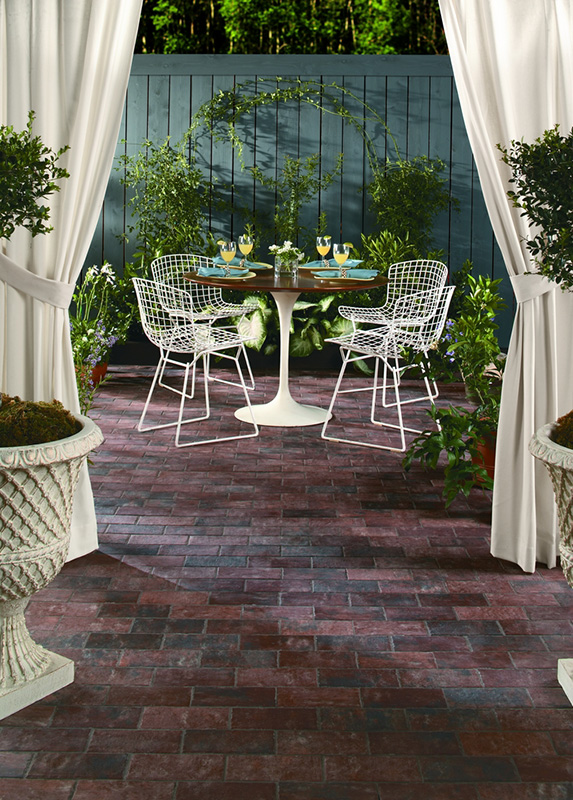 Choose a Focal Point
Your outdoor space deserves a focal point just as much as your interior rooms. A focal point can really bring a space together like nothing else, so this responsibility should be assigned before bringing in any other accessories. Build the space around your focal point. Whether it is an interesting wall hanging, an architectural attribute such as a pool or waterfall, or an over-sized area rug, make sure it commands attention!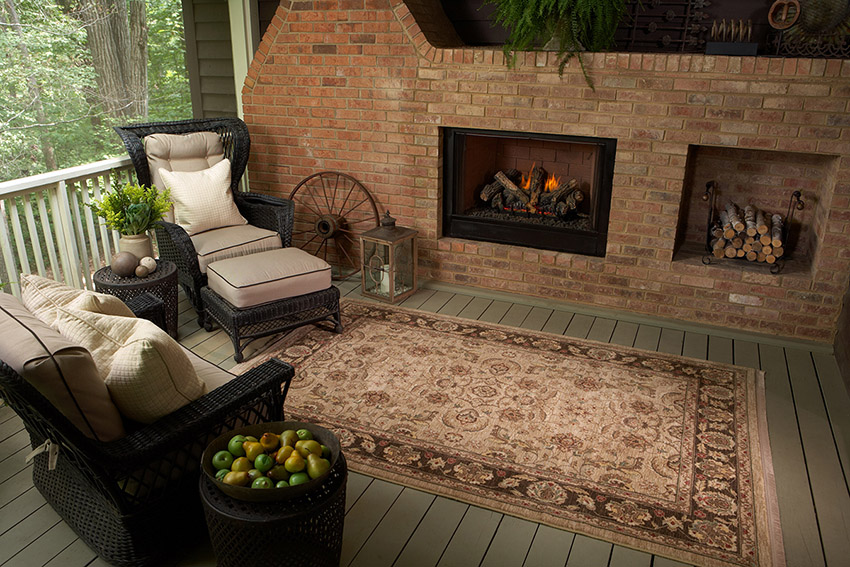 Bring in furniture!
Remember: this space is supposed to be relaxing! So get rid of the uncomfortable, wobbly plastic patio furniture and bring in something you can kick back in with a beverage and a book for an afternoon of leisure in the sun! For smaller spaces, consider a monochromatic color scheme that you can punctuate with accent pillows or potted flowers. Too many bold colors or patterns in a small space can shrink the space further and make it feel busier, less serene.