With the holidays approaching, we often find ourselves scrambling to make sure all of our guests will have somewhere to sit at dinner. Whether it's a problem you encounter once a year or every night, it's important for our family and friends to be happy and comfortable in the dining room so that they can focus on enjoying the excellent food and company. By following a few simple ergonomics guidelines when shopping for a dining table and chairs, you can ensure that your guests feel comfortable during every meal.
Ergonomics is the study of human body measurements relative to the safe use of equipment and furniture. With all the time and money going into designing ergonomically sound office furniture and tools, it's about time someone talked about ergonomics within the home. Our families' musculoskeletal welfare should definitely be considered when making that dining room table purchase!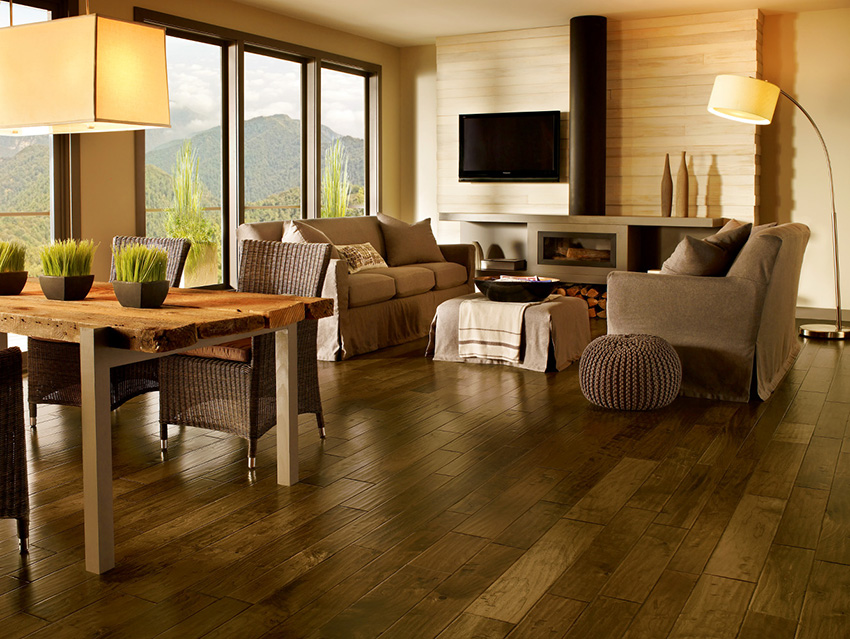 Rectangular Dining Tables
Rectangular tables are definitely the most popular shape for dining. Think about the length of table that your room can comfortably accommodate. You generally want about 36 inches between the edge of the table and each wall (or any other pieces of furniture) to allow for chairs to be pulled out with ease. 48 inches between the table and the entrance into the room will help avoid traffic jams at your door when you announce that dinner is ready.
Once you know how big a table you can fit, you can work out how many seats can comfortably fit around it. Allow at least 24 inches of elbow room for each guest.
Regardless of shape or materials are used, the average dining table should measure between 29 and 32 inches from the floor to the top of the table.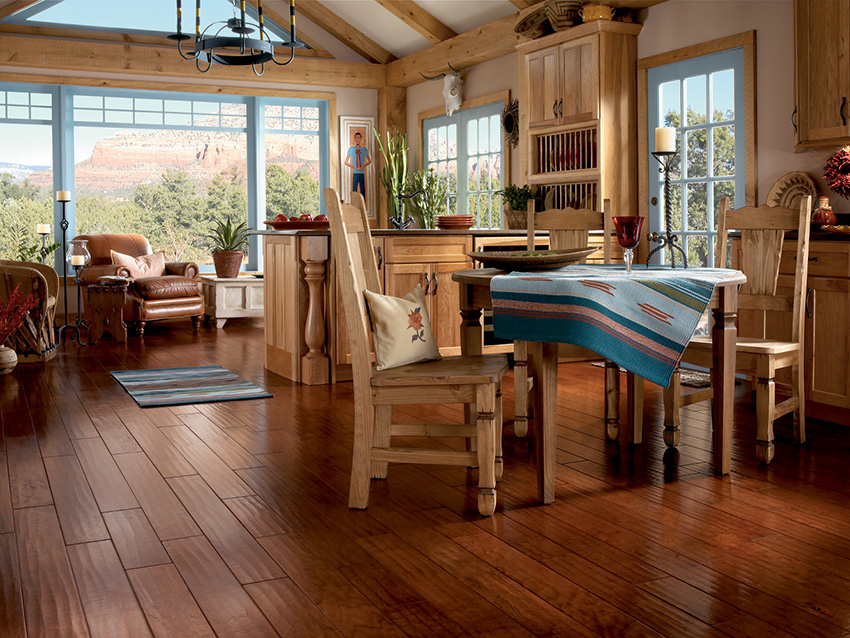 Round Dining Tables
If you crave a more intimate space, consider a round dining table. Round tables are perfect for entertaining smaller groups of friends and family, or for homes that don't have a dedicated dining room.
Just as with a rectangular table, measure your space and apply the same rules for chair measurements. Allow 26 inches per person for elbow room on a three- to six-seater and 24 inches for six or more. Round tables usually have one pedestal leg in the center, which offers extra leg room.
General seating guidelines:
• Four people will fit around a 36 to 44-inch table
• Four to six people will fit around a 44 to 54-inch table
• Six to eight people will fit around a 60 to 70-inch table.
The larger your round table is, the harder it will be for all your guests to converse with one another. Keep this in mind if you want to keep that intimate feeling alive during your meals.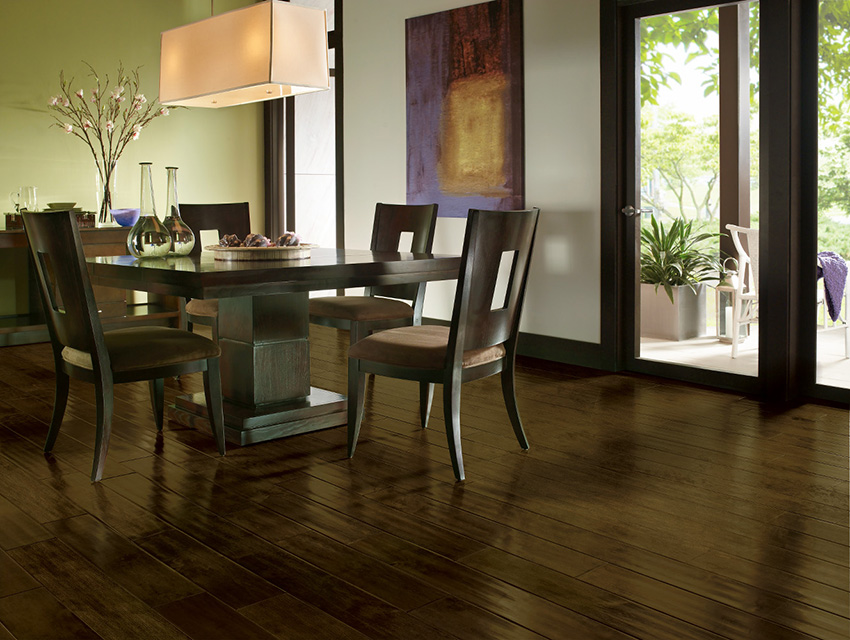 Square Dining Tables
Square dining tables have their pros and cons, which is why they are not as popular as rectangular or round tables. However, if your space is small and you tend to plan dinners for only four to six people, it can be a lovely intimate design.
If you only need to seat four people, a table 36 to 44 inches square will suffice. If you want room for six, 54 inches square is the perfect size.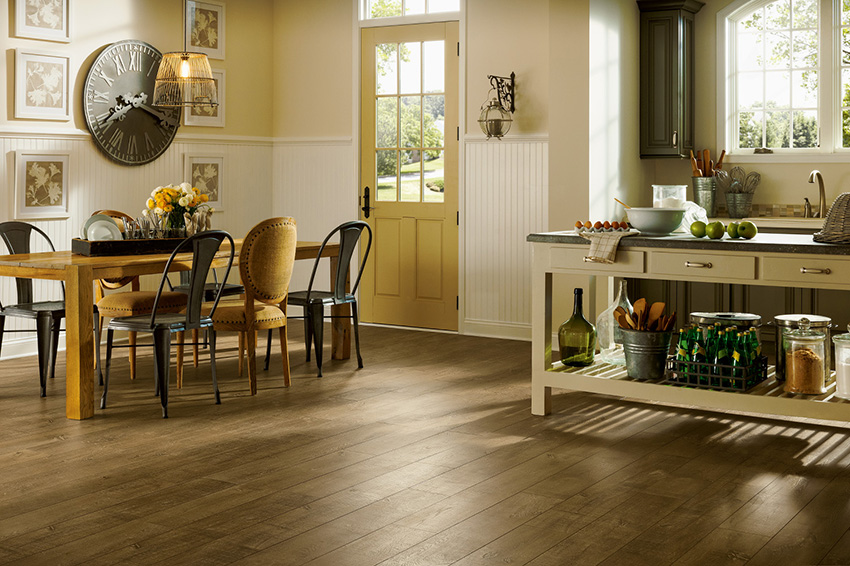 Dining Chairs
Once you have chosen your table, it's time to choose your chairs.
For the most comfortable fit, there should be 10 to 12 inches between the top of the seat and the top of the dining table. If your seat is 18 to 20 inches from the floor, it will fit nicely under a standard table.
When it comes to back height, it really comes down to personal taste. More contemporary tables look good with shorter backed chairs, while a classic design may look better with taller ones. As for ideal lumbar support, a back height between 12 and 16 inches is recommended.
Many dining chair backs have a slight slope. As seen on the metal chairs above, this slant is generally from 5 to 8 degrees from the top and it stops people from sliding off when they get too relaxed.
If your chairs have armrests, they need to support the forearms without shoulders being raised. The ideal height for armrests is 7 to 9 inches above the seat.
The most comfortable seat size is about 15½ inches across in the back and 18 inches across at the front. It should be 15 to 18 inches deep. Much deeper, and it will press against the back of the legs and cause slouching.