Ever feel like sinking into a hot bubble bath with a drink and a book and tuning out the rest of the world for a few minutes? No more fighting kids or workday stress, just you and your Lavender aromatherapy candle? With these incredible bathrooms, who could resist?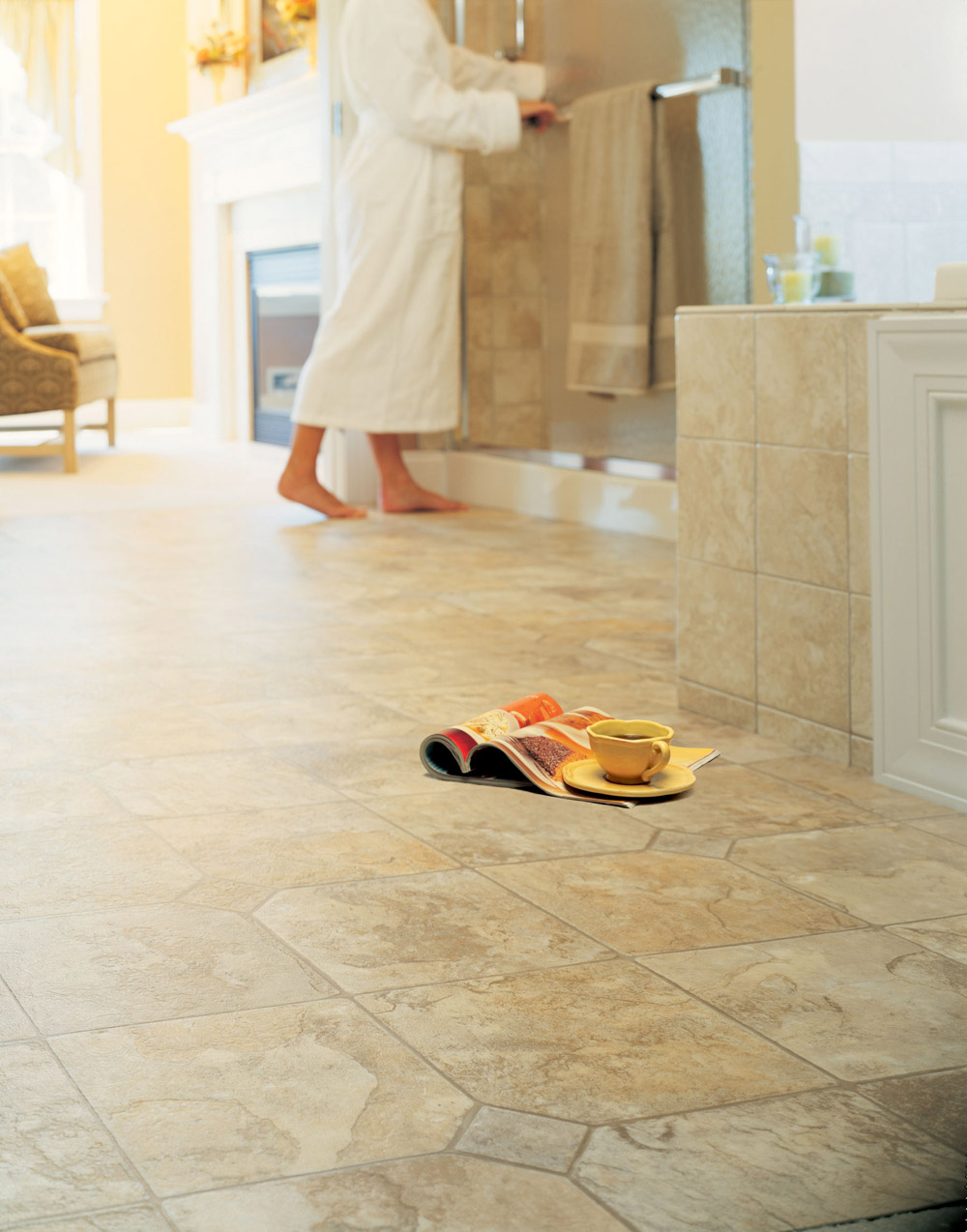 Relax in in the infinite depths of this black bathtub and let all of your worries swirl down the drain with the bubbles. Classic black and white tile creates the perfect contrast for the black tub and pedestal sink with just the perfect pop of color using fresh flowers on the sink.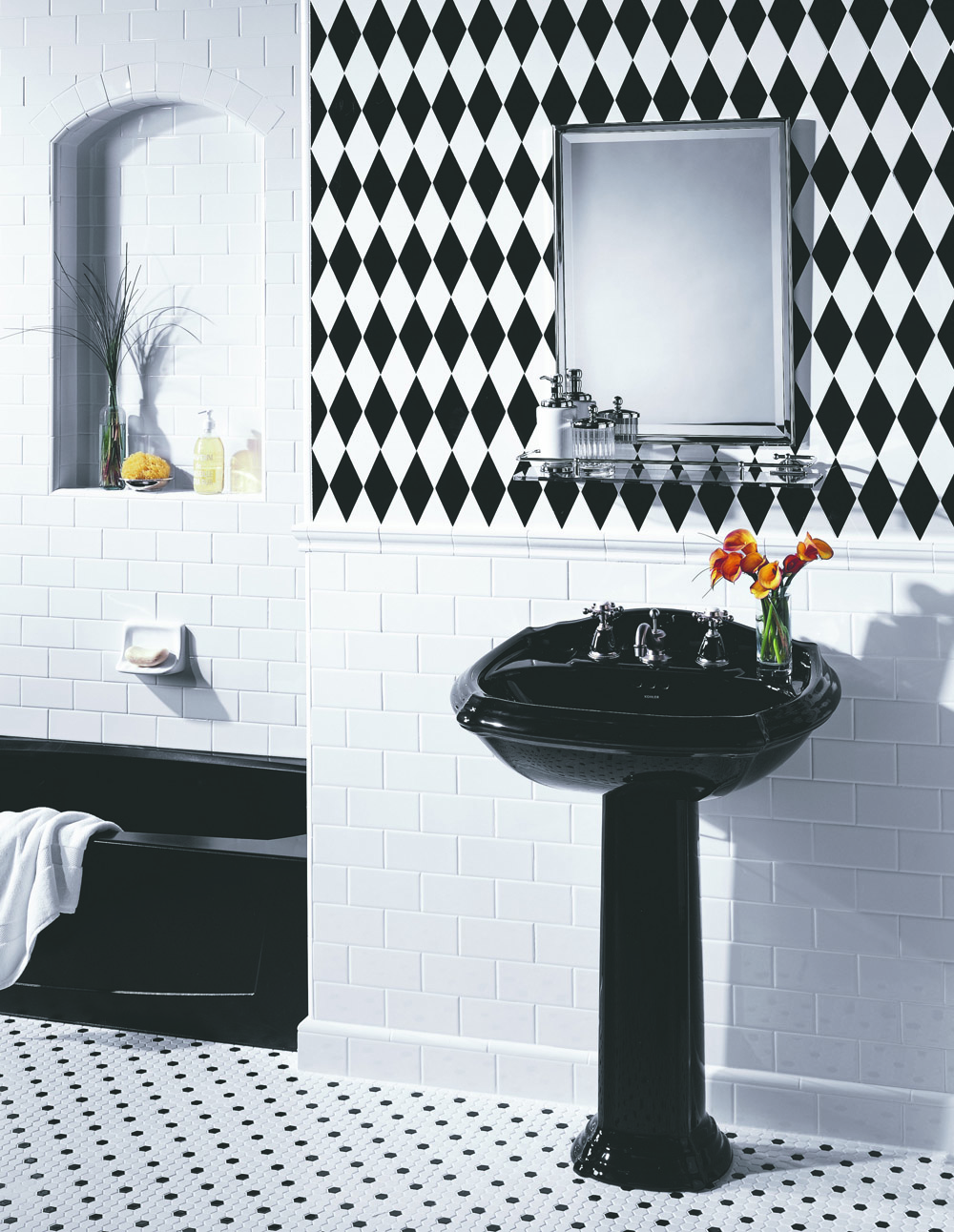 Towels don't have to be your only source of plush comfort in the bathroom, avoid slipping — and cheap shaggy bath mats — by tossing down a Karastan area rug outside your jacuzzi tub for an extra touch of class and comfort.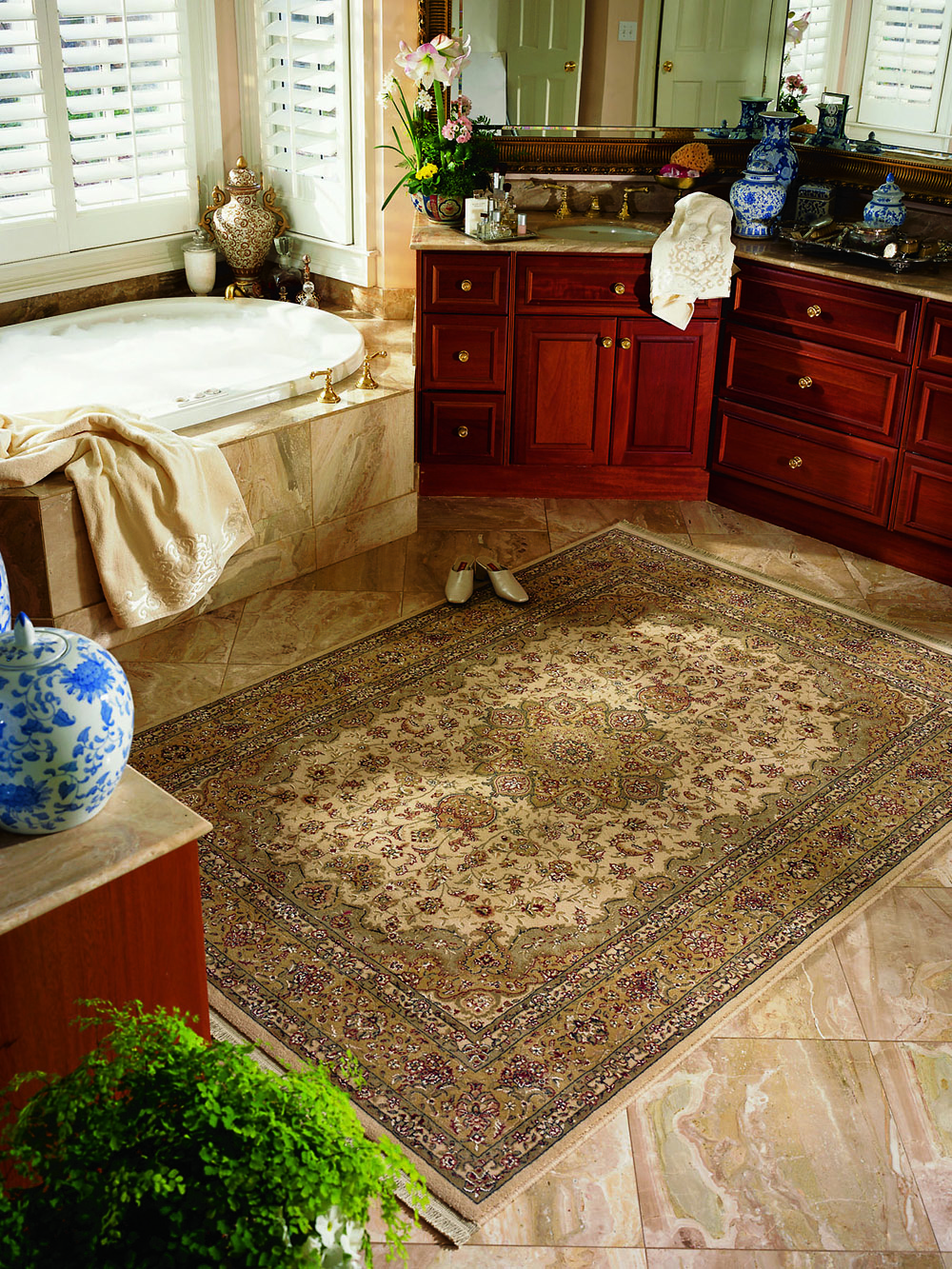 After a long day of life, everyone deserves a sanctuary bathroom where they apply an embarrassingly thick mud mask and sink to their nose in a bubble bath and shut out the rest of the world — or just the rest of the house — for just a few minutes.