When you're upgrading your kitchen, one of the most exciting steps is getting to choose new appliances. Trading out your old two-rack oven with lasagna stains for a sparkling, self-cleaning, double oven feels like the first day of spring! We all have the basic kitchen appliances on our list, but if you're in the market to add something special to your kitchen, keep on reading. We've got three cool Miele kitchen appliances that you should consider!
Coffee Machines:
Say goodbye to the days of a bulky coffee machine taking up space on your kitchen counter and hello to the Miele coffee machines, installed right into your kitchen cabinets. Miele's machines are easy to maintain and require no more skill than a push of a button to brew. Consider installing one of these beautiful machines in your kitchen to upgrade the luxury of your morning coffee experience.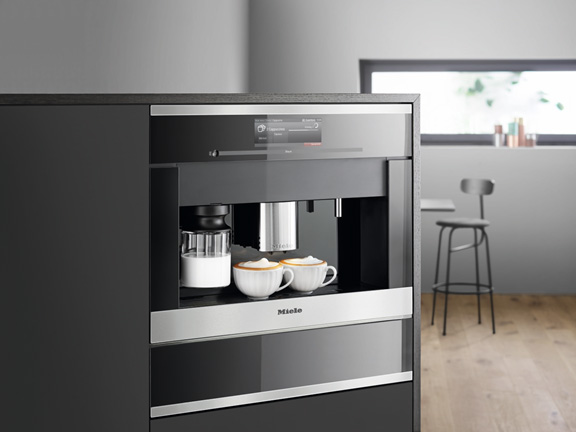 Wine Storage:
Have you ever wanted to impress guests with your wine collection but don't quite have the space to build a sprawling wine cellar? We've got you covered. Miele has designed an abundance of beautiful wine storage units to place in your kitchen, or really anywhere in your home, so that your wine will always be beautifully displayed. Moreover, your wine will always be kept at the perfect temperature.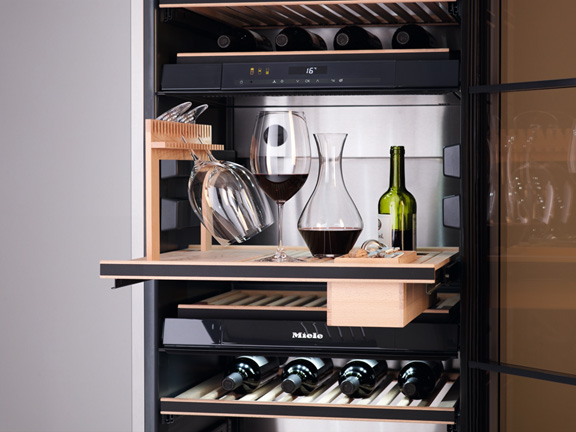 Ventilation Hoods:
Ventilation hoods are the focal point of every beautiful kitchen. They hang from the ceilings with such beauty and grace, it's no wonder we all want one in our kitchen! Miele offers a variety of ventilation hood designs that will work for any kitchen style or size.
Visit our online gallery of images to get inspired for your own kitchen upgrade, or stop by Coles Moreno Blvd location to view Miele appliances in person.