One of the biggest decisions you'll have to make during your Kitchen or Bathroom Remodel is the layout of your space. If you're keeping the same layout, you've got it easy, but if you're looking to change things up, you've got quite a few decisions ahead of you. How tall should you make your counters? Where do you want the sink? Shower or bathtub? Do you need to relocate the plumbing fixtures? Here are a few tips to help you get started.
Kitchen Layouts
For optimal maneuverability, walkways throughout a kitchen should be at least 36 inches wide. Paths within your work area should be 42 inches wide for a one-cook kitchen and 48 inches wide for a two-cook layout. When planning your design, adjust kitchen islands and peninsulas accordingly.
When designing a kid-friendly kitchen, keep the cook top out of high traffic areas so children don't catch handles or cause spills when passing through. Put kids' favorite dishes and snack foods on shelves or in drawers they can reach. Also, make the refrigerator accessible to both passersby and people working in cooking and cleanup areas.
The best height and location for a microwave oven depends on who will be using the kitchen. For an adult household, 15 inches above counter top level is a good microwave height. For a home with kids, a below-counter top setup might be more suitable.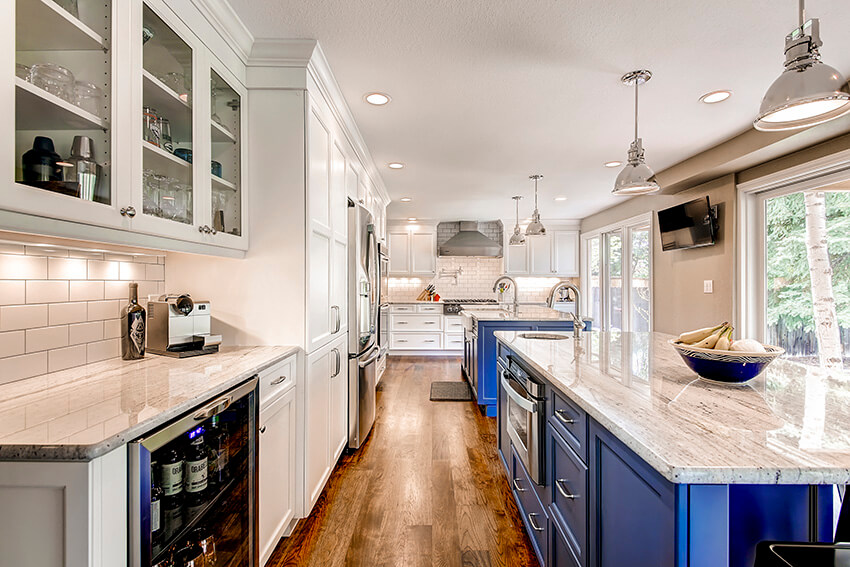 Bathroom Layouts
Plumbing is the biggest determining factor in a bathroom layout and can also greatly impact budget when relocating it. When designing your dream bathroom be mindful of location changes to help minimize cost to the project. Where possible keep the existing commode location, this will save money that can be used for an upgraded shower, fixtures etc.Even in small bathrooms you can have a lot of options. When working with our professional team we will guide you through all of the options that can work within your budget.