What do improvements in laminate flooring manufacturing processes and technology mean for you, the modern-day homeowner? You may hear 'laminate flooring' and imagine the square plastic-looking tiles of the past that performed poorly and didn't stand up to the test of time but we are here to tell you that the future of laminate flooring is here and it looks better than ever!   As a result of improved processes and manufacturing, laminate is becoming the new go-to flooring for homeowners who want beautiful flooring that is creative, durable, water resistant,  and both looks and feels like natural wood without the huge price tag. 
More Durable and Waterproof
When it comes to flooring I think we can all agree that the right flooring for you may not be the same as the next person, you need a product that will stand the test of time and stand up to your unique lifestyle without wearing, warping, or curling.  Modern laminate flooring comes with protective finishes that make them scratch and heat-resistant (up to 400 degrees).  Another benefit of these products that brings peace of mind is that, unlike natural hardwood flooring, they are water resistant so can stand up to the messiest of messes.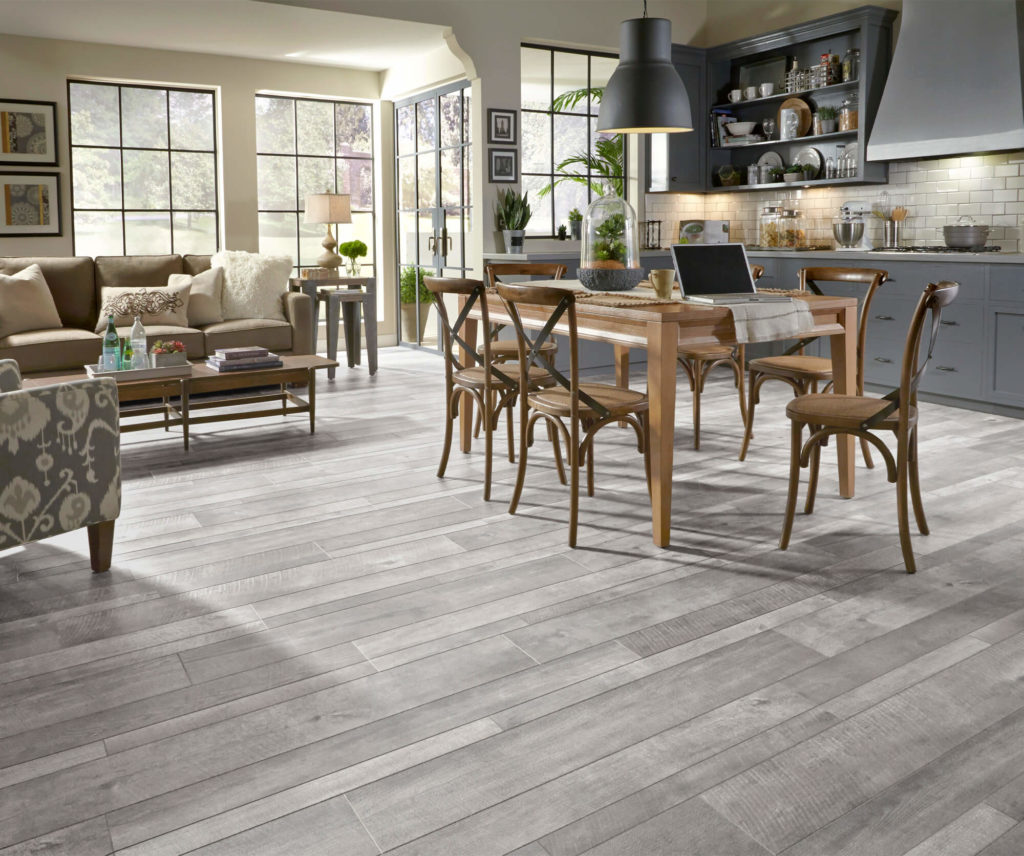 Easy to Install and Repair
Although modern laminate is now more durable with its heat and scratch-resistant finishes, there may come a day when a plank has been damaged and needs to be repaired.  Have no fear.  Unlike laminate of the past, not only is modern laminate easy to install but it's easy to repair small sections at a time.  If you ever did create a deep gouge in a piece of your laminate it's easy to repair just that plank, no need to worry about the cost and time commitment of replacing the whole floor anymore!
Large Selection of Patterns, Colors, and Textures
Now that we have discussed the practical side of laminate flooring, let's move on to the good part: the creative side of modern laminate flooring!  Improved manufacturing and laminate technologies are creating an opportunity for homeowners to customize and update their home with natural-looking, high quality wood laminate flooring that they can trust and is at a price point they can afford.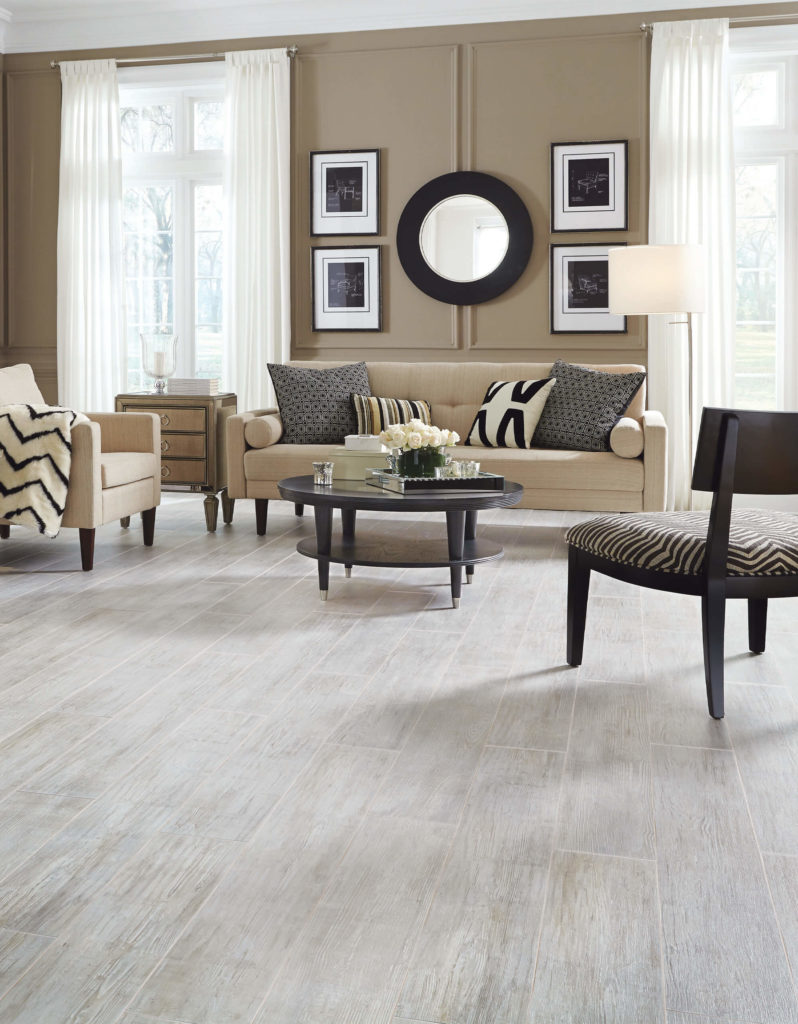 Laminate flooring now comes in matte and shiny finishes, hand-scraped or brushed textures, creative or classic patterns, and you can even select plank width which is an added benefit to get that perfect look in your home. You can choose narrow planks if you're seeking a seamless look with laminate featuring subtle wood grains, or go with a wider plank if you have selected an exotic-looking wood grain and want to show off the texture. Check out our laminate flooring gallery. 
Ultimately, it's important to select a quality product that has a good wear-layer for durability and meets superior performance standards.  Read more here on benefits of laminate flooring. With so many options available, Coles Fine Flooring designers can help you find the laminate flooring of your dreams that fits both your life and your style. Contact us today!