If you're looking for a wow factor that will simultaneously bring your home together and stop your guests in their tracks, consider installing a tile rug. They're a great way to personalize your home and serve the same purpose, aesthetically, as a traditional area rug, only in a much more durable medium. Customized to fit your space perfectly, your "Rug" is installed first, and then the rest of the flooring is worked in around it.
A high-contrast black-and-white, checkerboard rug makes a bold statement, but the heavy black border anchors the otherwise light and airy space.
TIP: The inside design should be different in material, size or pattern from the rest of the floor, so it truly looks like a rug.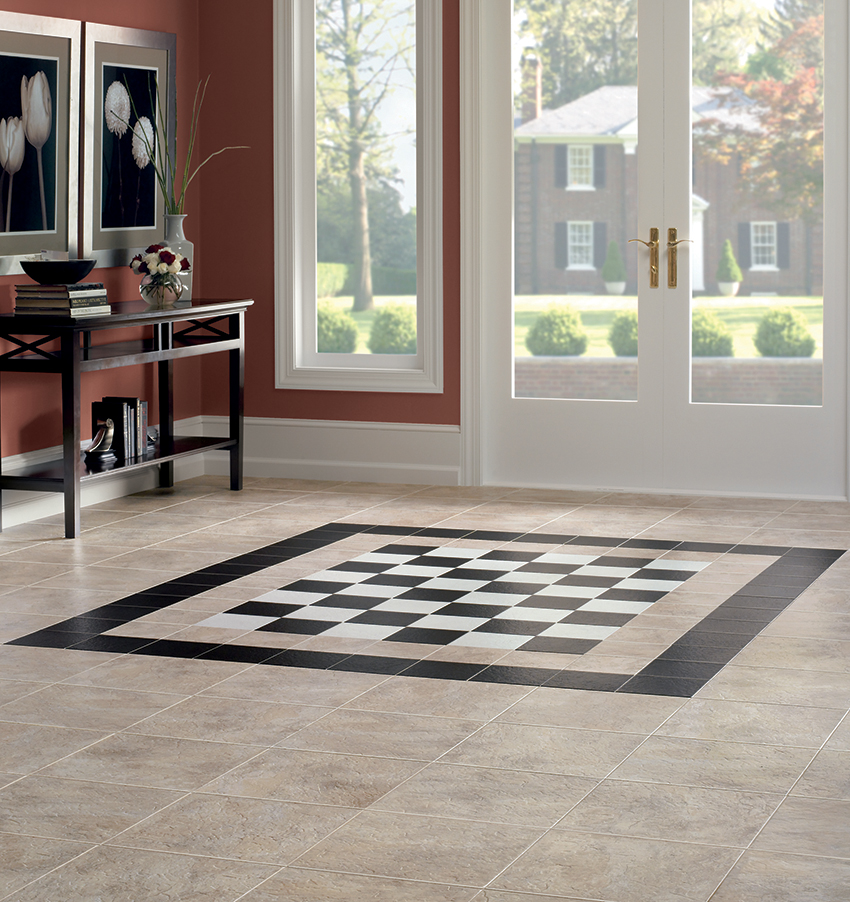 This large neutral colored area rug is set at a 45-degree angle to contrast the straight laid tile outside the mosaic stone border. The coordinating hues throughout the range and backsplash tile result in a cohesive look.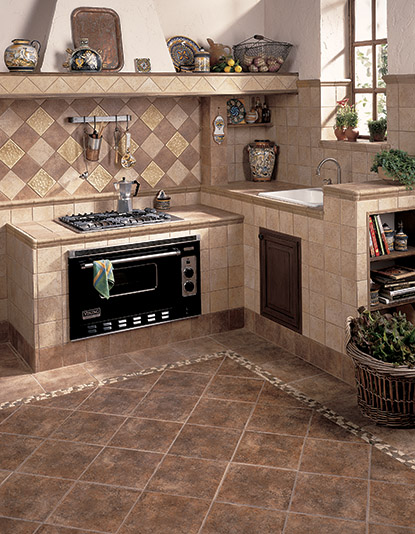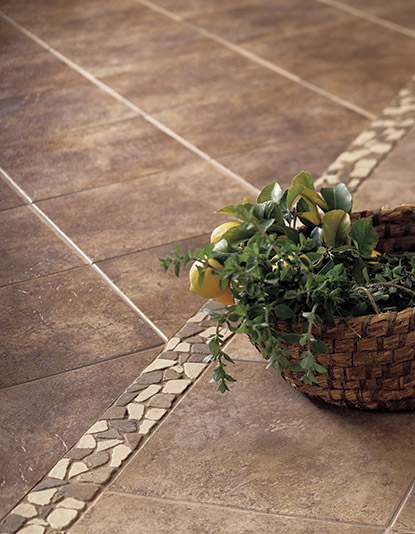 This intricate square tile mosaic is definitely a showstopper. The rest of the floor is a larger coordinating neutral that contrasts nicely with the dark wood cabinets.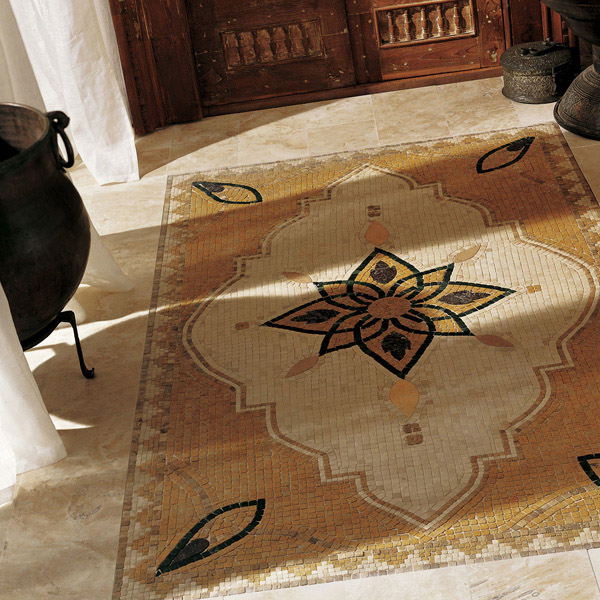 Tile rugs don't necessarily have to be such a statement, though. This large square of tile framed by hardwood is a welcoming feature in this entry. The varying neutral hues tie together the darker wood floors and the lighter tan walls beautifully.