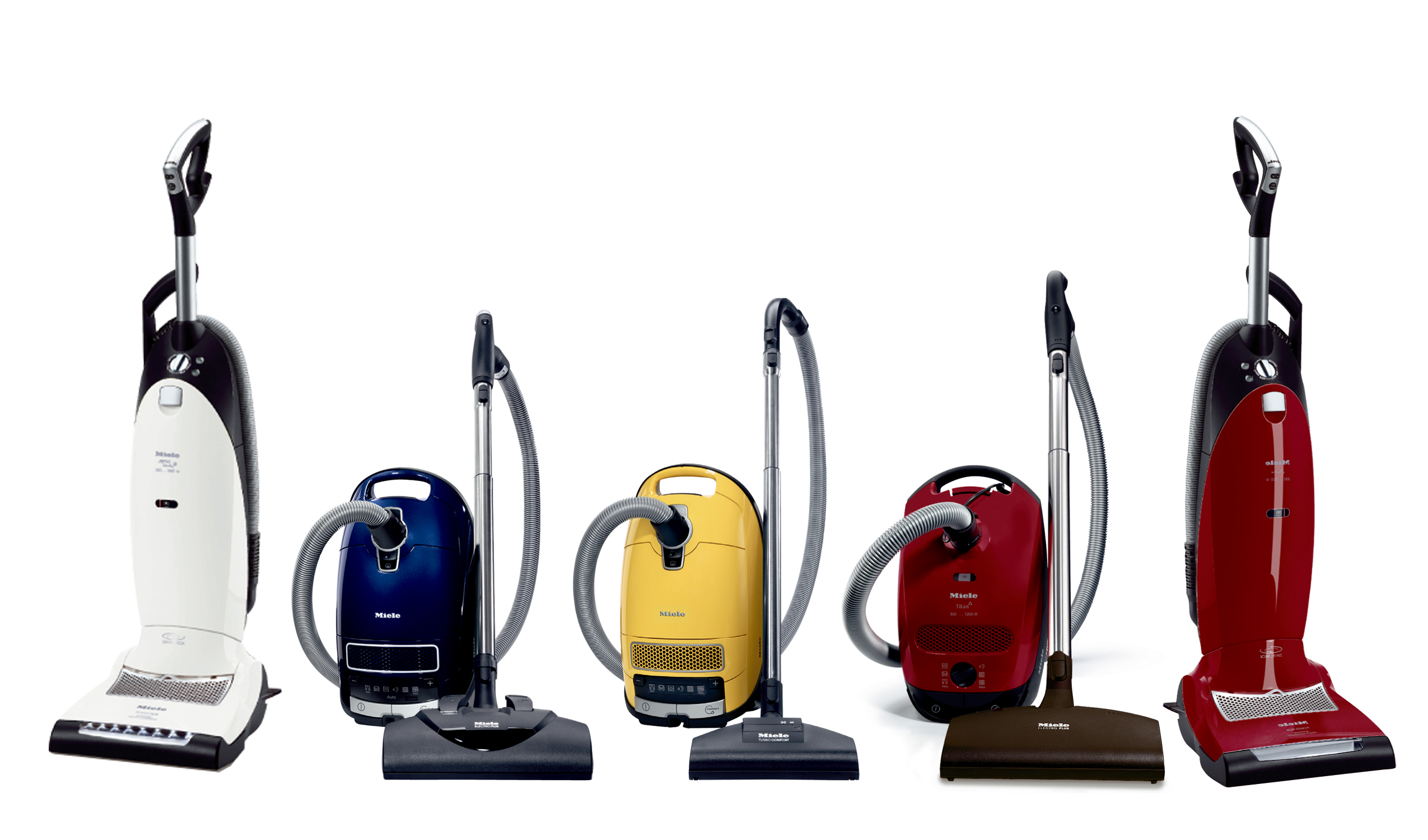 Miele offers a variety of floor care models. To determine the model that is right for you, you must consider your floors and your own personal preferences.
Canister vacuum cleaners
A canister vacuum cleaner has the classic sledge shape and follows you on easy-running, 360 degree rotating castors. The vacuum weight is almost entirely on the floor, allowing you to vacuum large areas easily.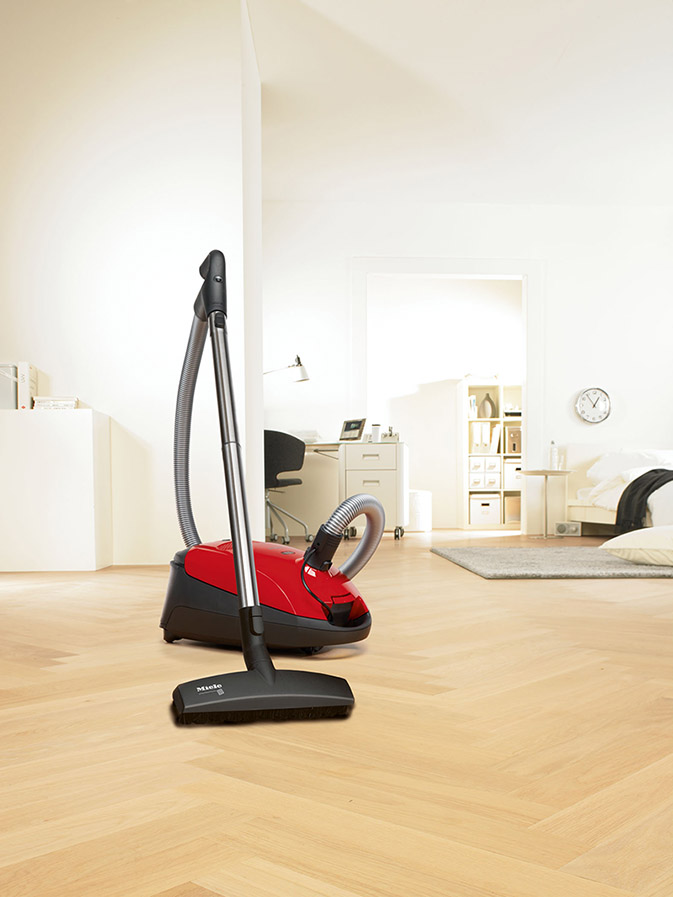 Upright vacuum cleaners
The Miele Dynamic U1 upright vacuum cleaners are ideal for cleaning carpeting. Thanks to the deactivatable beater bar, these vacuums can effectively clean smooth floors as well. SwivelNeck™ technology of the Dynamic U1, along with flat-to-the-floor design, allow for unmatched maneuverability.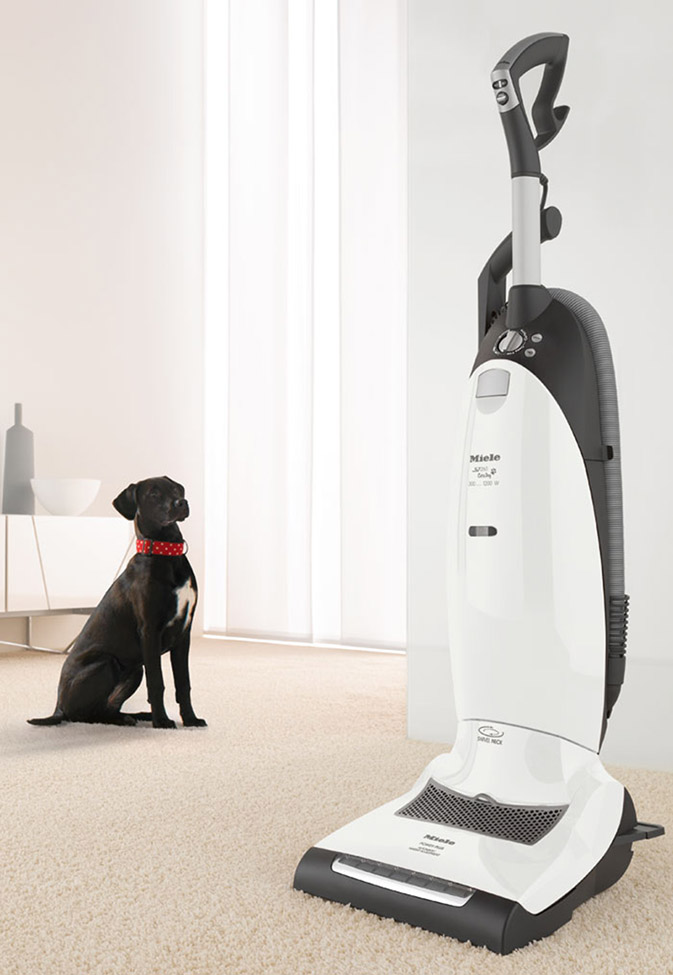 Robot vacuum cleaner
Miele's battery operated robot vacuum cleaner works completely independently – even when nobody is at home. Equipped with a ceiling camera and sensors for maximum floor coverage, Miele's robotic vacuum recognizes all obstacles in a room. Thanks to Smart Navigation it cleans thoroughly and efficiently, even under different types of furniture.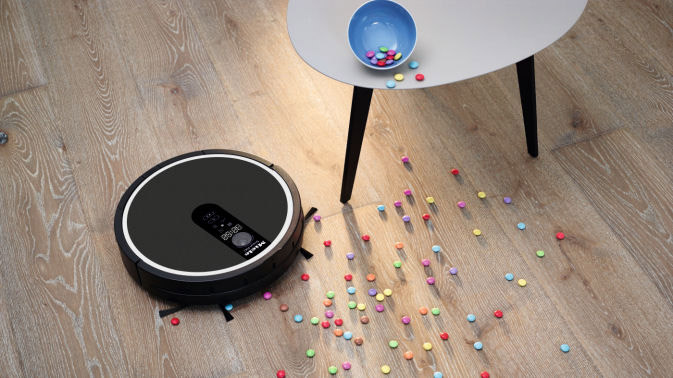 Floor tools specifically for scratch-sensitive smooth floors
Extremely gentle, easy-running and nimble: Miele parquet floor tools for scratch-sensitive smooth floors. Many smooth floors such as parquet, laminate and tile are very susceptible to scratches. To ensure your sensitive floors remain looking good, Miele developed parquet floor tools. They clean your floors carefully, yet thoroughly. With their soft bristle strip, Miele parquet floor tools glide gently over your floors. Thanks to their smooth-running castor wheels, vacuuming is effortless.
Turbobrush for short-pile, textile floor coverings
Miele Turbobrushes Carpets should be vacuumed regularly, even when no dirt is visible to the eye. To ensure that dust, hair and threads settled deep into the carpet are removed reliably; carpets must be brushed at the same time they are vacuumed. The beater bar on Miele's Turbobrush, powered by the passage of air through the suction wand, ensures the thorough removal of dirt. Vacuuming on a regular basis restores the pile again and improves its appearance. Turbobrushes can be used with almost any Miele canister vacuum cleaner. Ideal for pet owners and households with short-pile carpets.
Electro brushes for deep-pile and dense carpets
Miele Electrobrushes Thick, deep-pile carpets subjected to excessive wear are particularly difficult to clean as dust and hair are pushed deep into the carpet. These are best removed when the carpet is brushed and vacuumed simultaneously. The long bristles of the electrically powered Miele Electrobrushes penetrate deep into the pile of your carpets. The suction power effectively and reliably removes dirt and dust particles. At the same time, the pile is brought up actively by the rotating roller brush, resulting in your carpets remaining in good condition and looking beautiful.