The warmth and natural beauty of wood floors is an easy selling point, but wood isn't always the best choice. Wood and water don't mix. Moisture-prone rooms like bathrooms, basements, and laundry rooms usually end up with vinyl or tile to protect against moisture. But blending the beauty of wood with the water resistance of vinyl, Luxe Plank flooring lets you put the realistic look of wood anywhere in your home, even areas that get wet or tend to have higher than normal humidity levels.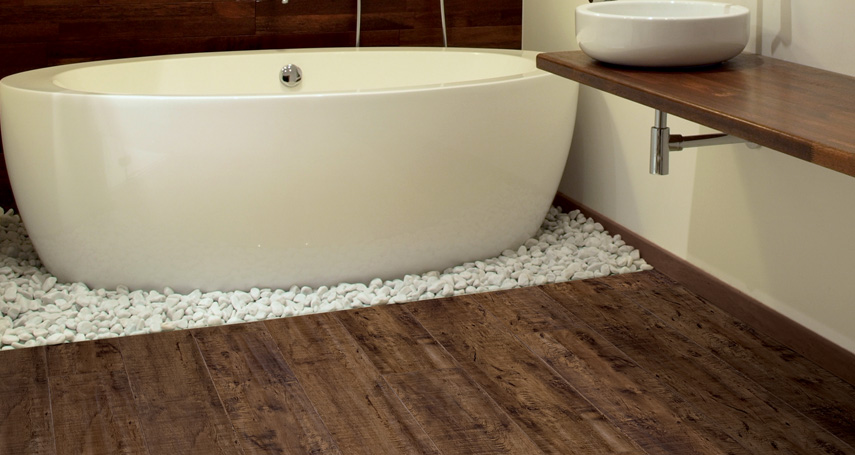 Vinyl planks capture the grain patterns, and natural wood tones of genuine wood planks, but are designed to withstand the traffic and wear of a busy household. Now, you can enjoy the natural beauty of wood without the maintenance that comes along with it. Enhanced coatings on Luxe Plank flooring's top layer withstands the elements, from food and drink spills to bath splashes and muddy footprints.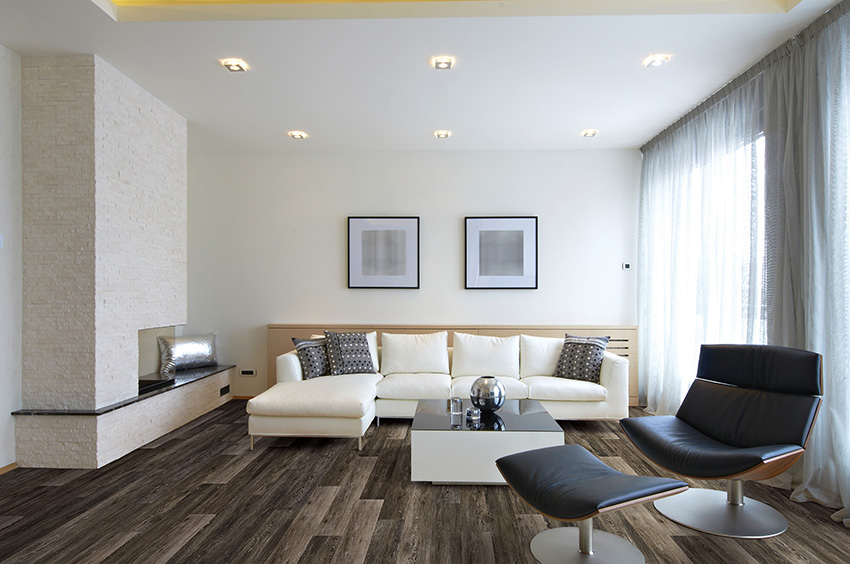 Luxe Plank flooring is available in 48" long planks in varying widths, which create our most true-to-life hardwood visual. A wide variety of beautiful wood looks, including oak, walnut, and exotic species, plus features like beveled edges and textured surfaces, let you match you floor with your unique style.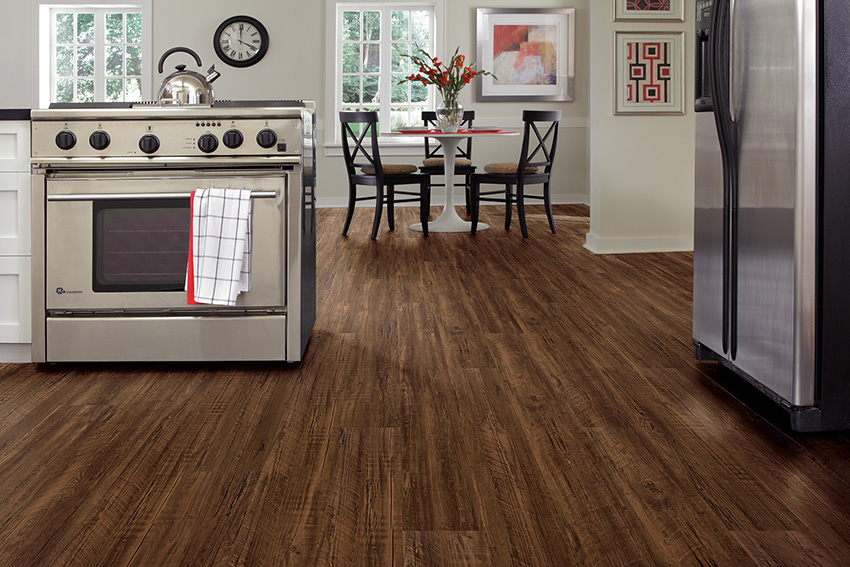 Those with a limited budget will appreciate how easy and affordable Luxe Plank flooring is to install, especially when you do it yourself. Planks join easily together with preapplied adhesive on interlocking edges. The only tools needed are a carpenter square and a utility knife. And since the planks "float" over the subfloor, they are easy to replace if one gets damaged.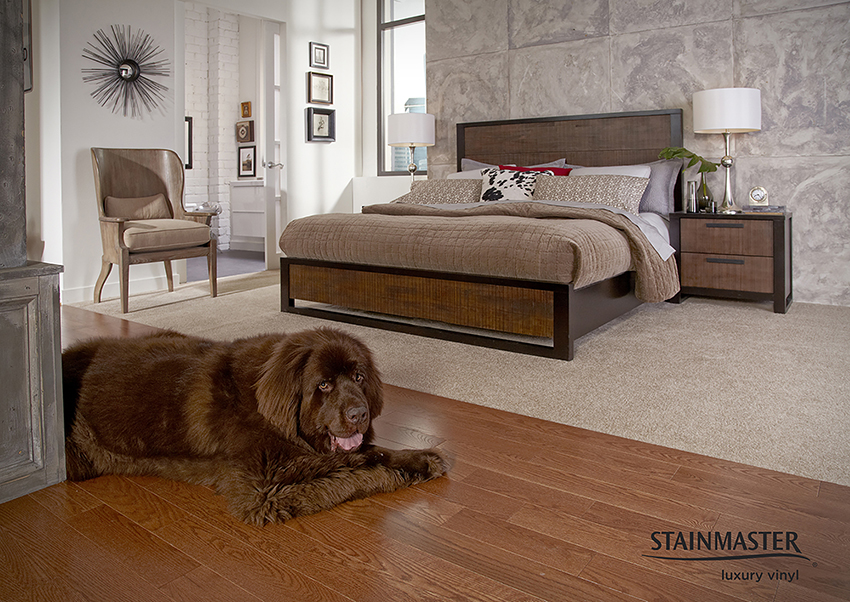 Maintenance is a breeze with Luxe Plank! Sweeping, dusting, or vacuuming regularly, and occasionally running a damp mop over the surface is all it takes to keep these floors shining. The resilient surface is soft underfoot and more comfortable to stand on than real hardwood, making it perfect for kitchens. Especially since any accidental spills wont damage the floor OR be hard to clean up!