If you have children or pets, wear and tear is inevitable. From foot traffic to spills and soiling, busy families are hard on floors. So, how do you minimize the damage to such a big investment in your home? Color brand and style may seem like the more pressing decisions to make while shopping for carpet, but fiber is definitely the most important. Choosing a durable, highly resilient carpet that will maintain its quality will give you a peace of mind while your kids and pets live their lives to the fullest. From muddy paw prints to spilled juice (or wine!) nylon 6,6 is the best carpet fiber when it comes to durability and resilience—no matter how many children or pets you have in the home!
Nylon 6,6 fiber is the most durable carpet fiber on the market today—not just treated with a surface stain resistant chemical. This means that the carpet itself is tough enough to withstand years of traffic and doesn't need to be retreated over time or after cleanings. Nylon 6,6 also has static-protection built in which helps cut down on static shock caused by electronic devices in modern homes.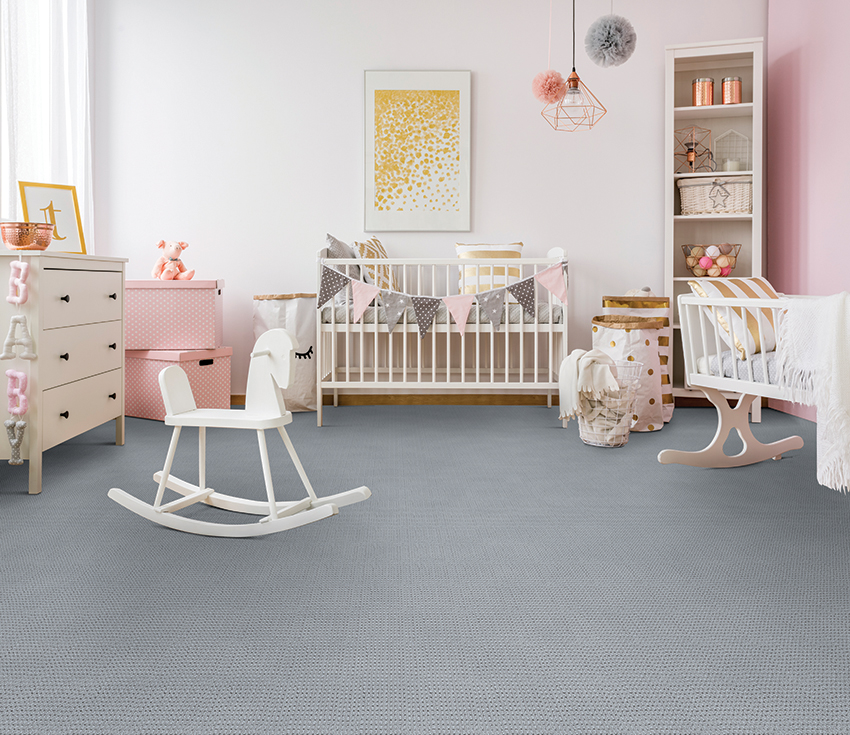 Nylon 6 vs. Nylon 6,6
There are two types of nylon used in carpeting: type 6 and type 6,6. While both are nylon, their molecular structure is different from one another: nylon 6,6 contains double strands of carbon atoms that nylon 6 doesn't. There has been much debate in the industry whether one type is preferable to the other. Many industry experts claim type 6,6 as the best option, due to its increased colorfastness and resistance to static. However, improvements have also been made to type 6 to improve in these areas, making the differences between the two types are very minimal.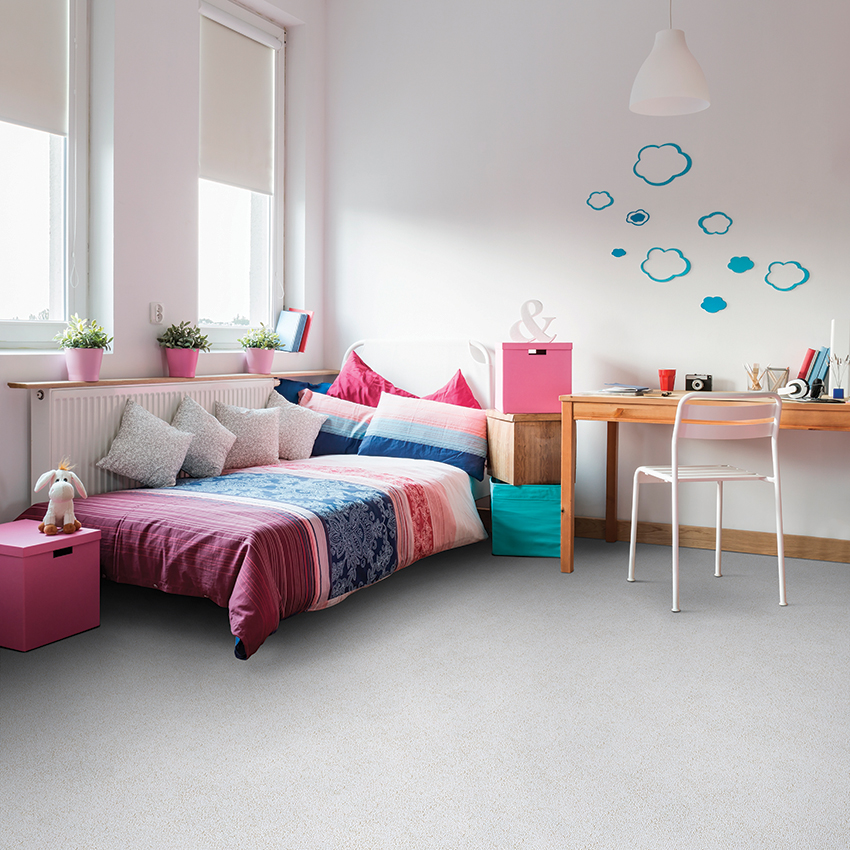 The Benefit of Synthetic Carpet
Nylon is a highly resilient carpet choice great for homes with kids, pets, and anyone else who may be regularly spilling and stomping on it. Synthetic carpet fibers hold their shape well which makes nylon a very sturdy material, especially compared to other carpets, such as loop style Berbers which can be easily snagged and damaged. While nylon may be a bit higher in cost than other synthetic fibers, it offers longer lasting color—even in high traffic areas.
Don't let nylon 6,6's tough reputation fool you though, the fine filament yarns used in the manufacturing process provide a very soft comfortable touch resulting in beautiful, plush products that stand up to even the toughest conditions.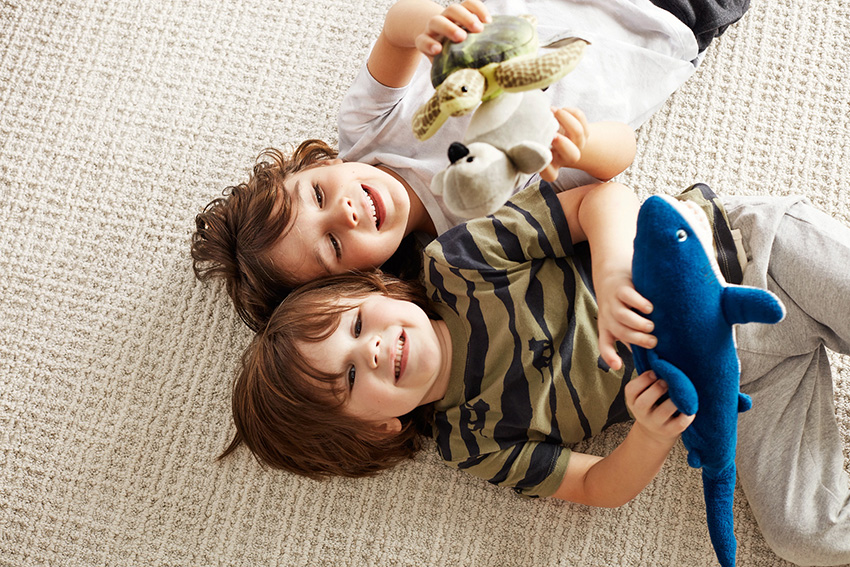 Protecting Your Investment
Choosing the best carpet for your home is the hard part, protecting it shouldn't be. Regular vacuuming and a professional carpet cleaning every 6-12 months can extend the life and durability of your carpet. Cleaning up spills as soon as possible will help keep liquids from soaking through to the pad and subfloor below, which will prevent stains from forming.