We all have a warm space we think of during the colder winter months (and yes it does get cold in San Diego)!  This spot may be a fireplace in a beautiful wood cabin or a sunny beach in Mexico. But why not make this warm space your home? Your home is one place you visit every day, so let's make it the warmest place your mind can think of. Here are three ways you can make your home feel cozier this winter.
Light Wood Floors
When it comes to keeping your house warm you must first consider your floor. Hardwood may not seem like the most obvious option, but if your home is warm these floors will be able to insulate the heat and provide a cozy surface for your feet to walk on. Additionally, by choosing a light colored wood your home will appear brighter despite dark and gloomy weather outside. Consider more benefits of wood floors here.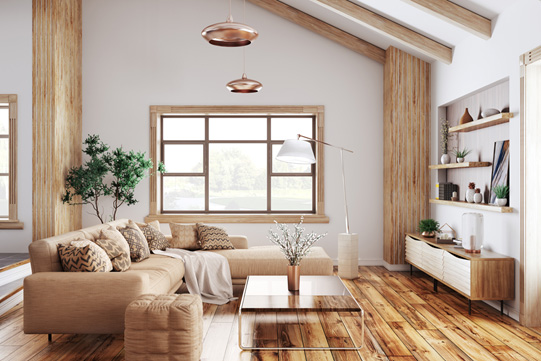 Rugs
There is nothing better than letting your cold feet sink into a warm, plush rug. If your floors are constantly cold, rugs are a cost efficient way to provide this comfort. Even the look of a rug gives a home a warmer feeling. If you are considering adding an area rug to your home, check out our rugs here. We have lots of options from Karastan rugs to custom rugs that fit your family's needs.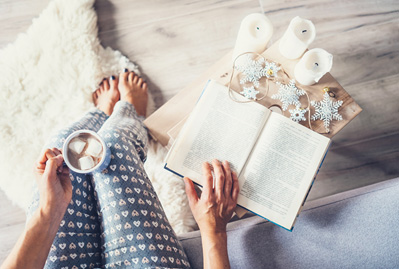 Flannel Sheets
What screams cozy louder than a nice, warm bed? Nothing! An easy way to elevate the warmth of your bed is with flannel sheets. Flannel sheets come in a variety of colors, patterns, and sizes. They are known to provide maximum warmth for your bed and do not have to break the bank. Consider buying these sheets and wrapping yourself in them after a long, hard day at work.