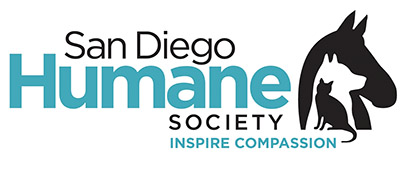 Coles has been a Partner with the San Diego Humane Society for years,  and on Saturday, March 21, 2015 from 10 am to 2pm, Coles Fine Flooring and Stainmaster are co-hosting an adoption and training event at our San Diego and San Marcos locations. Stop by to meet adoptable animals or just get some advice from certified trainers. Dogs, bunnies and kittens (upon availability) will be available for adoption. Already have a dog? Bring your furry friend by for a special training session with a Certified Humane Society Trainer to help dog behavior!
Nana's Heavenly Hot Dogs will have a food truck at the San Diego location from 11am to 2pm with a variety of hot dog choices!
Former Coles Fine Flooring President, George Coles, is not only a Board member of the San Diego Humane Society, but was also instrumental in the creation of the Gaines St., San Diego Campus location. This location has been a model for other facilities nationwide and has vastly improved the lives of the pets that live within its walls. Lauren Coles has become the Coles spokesperson for the Humane Society on TV commercials supporting the organization. Coles includes donated TV spots as part of its annual schedule for television commercials.
Coles Fine Flooring cares deeply about these animals that are looking for homes and we are so proud to be a part of this Adoption and Training Event. Events will be held at Coles Fine Flooring at 1170 W. Morena Blvd., San Diego 619-276-5140 and at 2175 Montiel Rd. in San Marcos on Saturday, March 21, 2015 from 10 am to 2pm.