Choosing the Right Vinyl Floor
Luxury Vinyl Plank & Tile
Vinyl: A Winning Combination of Style & Price
At Coles, we offer one of the widest selections of vinyl in San Diego with a vast array of colors and patterns from top brands such as Stainmaster, Mannington and Luxury Vinyl Plank. Coles' portfolio is always current with the most popular styles available today.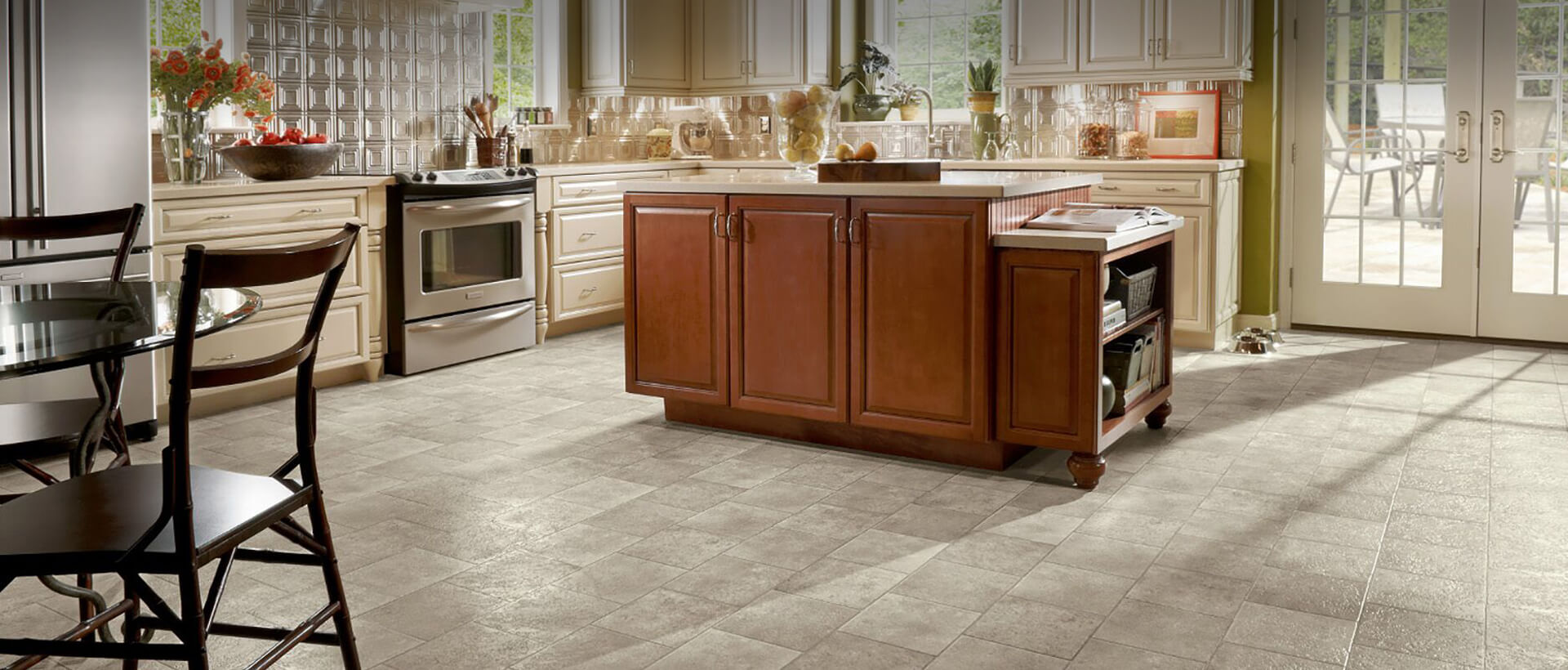 Vinyl Style and Design Gallery
You can have the high end look of stone and exotic woods without the cost or upkeep. Vinyl is also pet friendly because it resists moisture and can be removed easily and quickly if you ever need to replace it. Coles carries a complete selection of vinyl flooring in a wide variety of colors, textures, and styles to choose from. This gallery shows you the true versatility of vinyl flooring.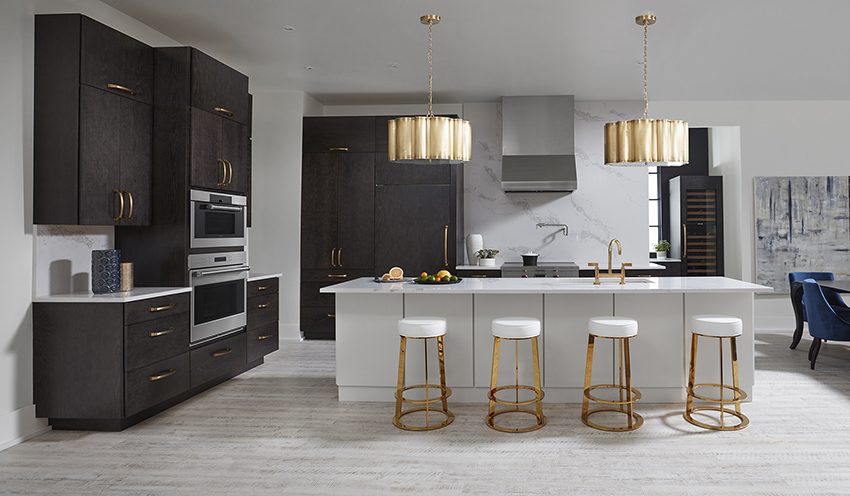 Frequently Asked Questions
Q: Will my dog's nails scratch vinyl flooring?
A: No floor is 100% scratch proof, however vinyl flooring has a wear layer that protects the flooring from scratches. If your dog is large or particularly rambunctious, you'll want to shop for a thicker wear layer option.
Q: Can I put heavy appliances down directly on my vinyl floors?
A: Yes, however for furniture, felt furniture pads are recommended under legs to prevent scratching the flooring surface. Never use rubber, as rubber can stain vinyl flooring.
Q: Should I use a professional installer?
A: If you're someone who is comfortable DIYing home repair projects, then installing vinyl flooring shouldn't be a problem for you. You need to make sure that you have the necessary equipment handy before beginning installation. It's also always a good idea to contact a professional flooring installer to better visualize how long a project should take, as well as receive more understanding of which method will fit best with your budget.
Q: How durable is luxury vinyl?
A: Luxury Vinyl is known for its high durability thanks to its superior wear layer. The wear layer keeps the original appearance of the floor and provides easy maintenance. The importance of selecting flooring with the proper wear layer depends on your homes needs—do you have pets? kids? heavy foot traffic?
Q: How to clean luxury vinyl tile?
A: Thanks to the overall stain resistance capabilities of luxury vinyl, most spills and stains will wipe up quickly with a clean white cloth. When wiping up stains, turn the cloth frequently to prevent spreading the stain. Make sure to rinse with clean water and allow the area to dry. To keep your floors in top shape, make sure you sweep regularly and always keep doormats at each entrance. Refer to your warranty guide for more details.
Q: What goes under luxury vinyl plank flooring?
A: The material that goes beneath LVP is called underlayment. Different vinyl floors have different underlayment needs, depending on factors like where the flooring will be installed, the overall quality of your subfloor, and the need for noise reduction.
Q: What is the average lifetime of a vinyl floor?
A: Vinyl flooring can last anywhere from 5-30 years. There are differences in quality between vinyl flooring products that can make the lifetime vary greatly. Care and maintenance are also very important factors in the life of your vinyl flooring
Explore Your Options in Vinyl
Want to make your new floor shine? Consider sheet vinyl or vinyl tile.
Benefits of Sheet Vinyl:
• Sheet vinyl has a variety of classic and modern looks for any home and style.
• Seamless wide rolls are warm underfoot and easy to care for.
• Designs look like real stone and ceramic tile, and classic wood looks. You'll also find some great contemporary looks unique to vinyl flooring.
Advantages of Luxury Vinyl Tiles:
• Luxury Vinyl tiles let you accentuate your personality with borders, design stripes, and motifs.
• Options run wild when you combine patterns and add medallions.
• More realistic wood and stone looks and textures.
• Easy maintenance and water resistant
Schedule Your Free Consultation For Luxury Vinyl Tile Flooring
Coles Fine Flooring offers free in-store design consultations and an at-home shopping experience for our customers. Schedule today to see your choices for vinyl in your home!
Style. Selection. Service. Making Coles the local leader in Fine Flooring. Value You Can Trust Since 1947.
Sign up now to receive your $100 discount, it's easy!
You can use your discount on our special promotions on carpets, hard surface
flooring and area rugs. (AND that includes all Closeouts and Promotional Items!)